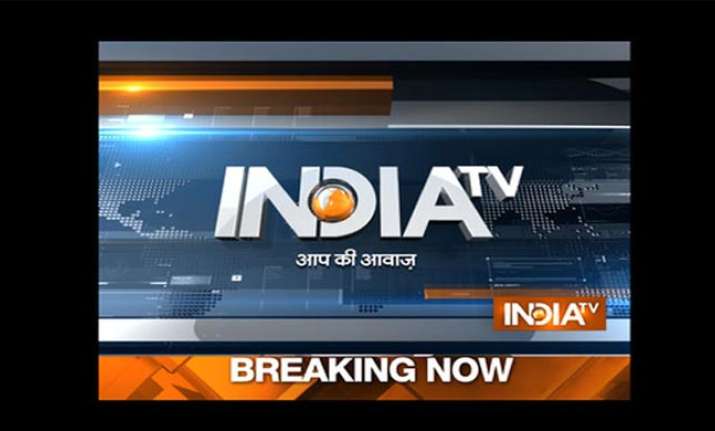 National News
RSS replaces traditional Khaki shorts with brown trousers
The Rashtriya Swayamsevak Sangh (RSS) on Sunday announced that the organization will switch from its trademark khaki shorts tobrown colored trousers.Read more
Chinese Army spotted along Line of Control in Pakistan-occupied Kashmir: Report
After frequent incursions in Ladakh area, Chinese People's Liberation Army (PLA) troops have been spotted at forward posts alongthe Line of Control (LoC) on the Pakistani side of Kashmir, ringing alarm bells in the security grid.Read more
Rahul Gandhi to visit Giroudhpuri in C'garh tomorrow
Congress vice president Rahul Gandhi is scheduled to visit Giroudhpuri Dham - a popular scheduled caste Satnami community's pilgrim centre - in Chhattisgarh tomorrow.
Child labour can disrupt Make in India: Satyarthi
Nobel Laureate Kailash Satyarthi feels that Prime Minister Narendra Modi's 'Make in India' programme will prove to be a "bigdisaster" if child labour laws are not strengthened.
All wilful loan defaulters will be brought to justice, claims Jayant Sinha
Amid a raging row over loan defaults by Vijay Mallya, the government today said "full force of the law" is being applied to bring allwilful loan defaulters to justice.Read more
International News
Indian-origin journalist heckled, detained at Donald Trump rally
An Indian-origin journalist with a major US television network was heckled by Donald Trump's supporters and briefly detained by police during a protest at the Republican presidential front-runner's campaign rally in Chicago, media reports said.Read more
I have more Sikhs in Cabinet than Modi: Canadian PM
Canadian Prime Minister Justin Trudeau, known for his witty repartees, told an American audience here that he has more Sikhs in hisCabinet than his Indian counterpart Narendra Modi.
Business News
Hyderabad Court issues non-bailable warrant against Vijay Mallya
Trouble seems to be mounting on beleaguered industrialist Vijay Mallya, a Hyderabad Court has issued non-bailable warrant against Vijay Mallya and defunct company Kingfisher Airlines' Chief Financial Officer A Raghunath. Read More
 
FM Jaitley expresses hope to get GST, Bankruptcy bill passed in Budget session
Finance Minister Arun Jaitley has expressed hope that Goods and Services Tax and Bankruptcy Bills will be passed during the secondpart of Budget session of Parliament.Read more
Entertainment News
Salman Khan's father REACTS to Malaika-Arbaaz's divorce!
Looks like love is loosing its way in the B-town and the recent target of this splitsvilla is the Khan family. Read more
Karan Johar reveals the first guest on 'Koffee With Karan 5'
 Filmmaker Karan Johar says he "can't wait to work" with Bollywood's "Queen" Kangana Ranaut. Read more
Sports News
We have not got this much love even from Pakistan: Shahid Afridi
Floored by the warm reception in India after their arrival for the World Twenty20 Championship, Pakistan team captain Shahid Afridiand senior all-rounder Shoaib Malik on Sunday said they have never felt any kind of security threat in India.Read more
 
Knock against Proteas has made me wiser: Dhawan
His brilliant 73-run knock in the warm-up game against South Africa might have fallen just short of ensuring a win for India, but opener Shikhar Dhawan said the crucial time he had spent at the crease has made him more "wiser" ahead of their ICC World Twenty20 campaign.Read more