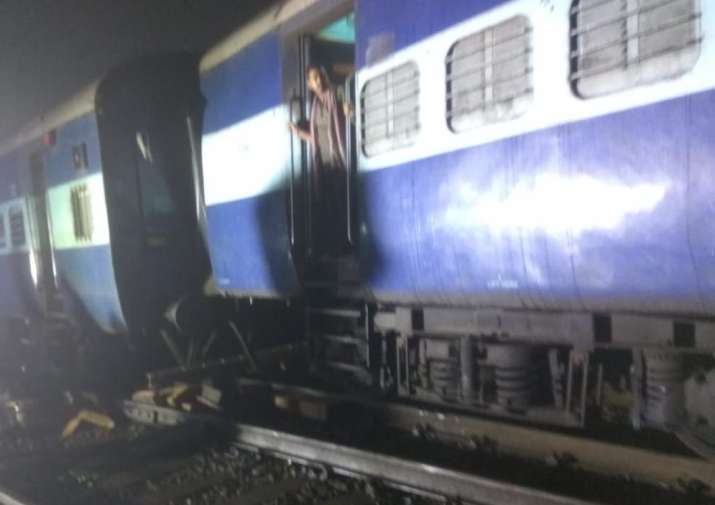 Three coaches of 12840 Howrah Mail have derailed near Igatpuri railway station in Maharashtra. No casualties have been reported and rescue operations are underway. According to latest updates, the security forces have been rushed to the spot. The accident took place in the wee hours of Sunday morning. The cause of the derailment is unknown yet. 
"3 coaches of 12809 Mumbai-Howrah Mail via Nagpur i.e. coach S-12, S-13 and Pantry Car derailed near Igatpuri (between TGR 1 and Igatpuri before entering platform 2), on Mumbai Division at 2.05 hrs on 10.6.2018. There are no injuries to any passenger," an official statement said.
The 12840 Howrah Mail runs between between Chennai and Kolkata. Several trains have been canceled or delayed due to the derailment.
List of cancelled trains: 
22101 CSMT-Manmad Rajya Rani Express
22102 Manmad-CSMT Rajya Rani Express
12109 CSMT-Manmad Panchvati Express
12110 Manmad-CSMT Panchvati Express
12117 LTT-Manmad Godavari Express
12118 Manmad-LTT Godavari Express
99902 Pune-Talegaon EMU
99903 Talegaon-Pune EMU
99810 Pune-Lonavala EMU
99809 Lonavala-Pune EMU
51318 Pune-Karjat Passenger
51317 Karjat-Pune Passenger
Trains Short Terminated on 10.6.2018
51154 Bhusaval-CSMT Passenger will run upto Nasik Road and will run as 51153 from Nasik Road to Bhusaval.
Trains Diverted via Pune-Daund-Manmad
11057 CSMT-Amritsar Express JCO 9.6.2018
15645 LTT-Guwahati Express JCO 9.6.2018
12167 LTT-Varanasi Express JCO 10.6.2018
Trains Diverted via Vasai Road-Surat-Jalgaon
11093 CSMT-Varanasi Mahanagari Express JCO 10.6.2018
12141 LTT-Patliputra Express JCO 9.6.2018
15066 Panvel-Gorakhpur Express JCO 9.6.2018
12811 LTT-Hatia Express JCO 10.6.2018
Helpline Numbers
Kalyan 0251-2311499
Dadar 022-24114836
Igatpuri 02553-244020