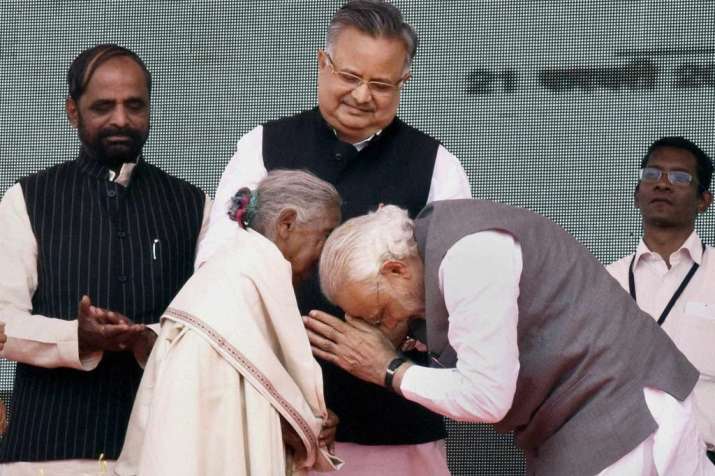 Championing the cause of Swachh Bharat, Kunwar Bai passed away at the age of 106 on Friday after suffering from prolonged illness. She breathed her last at 10:40 am in Raipur's Ambedkar Hospital.
Kunwar Bai had sold-off her 8-10 goats to build two toilets at her home. In 2016, Kunwarbai was felicitated by Prime Minister Narendra Modi for her efforts to make her village open defecation free, during the launch of 'Rurban Mission' at Kurrubhat village in the state's Naxal-hit Rajandgaon district.
Not only this, the centenarian was picked as the mascot for Swachh Bharat Abhiyan.
Two development blocks – Ambagarh Chowki and Chhuriya – of Rajnandgaon were also declared open defecation free by the PM during the programme.
"An elderly woman of 104 years who stays in a remote village, does not watch TV or read papers, but the message of building toilets under clean India mission somehow reached her. She sold off her goats to build toilet at home and also encouraged others from the village to build," PM Modi had said.
"I would like to tell media that you don't cover me but spread the story of this woman all over the country," he added.
Kunwar Bai, who lives with her family in Kotabharri village, also used to spread awareness about the importance of using toilets to other villagers.