Follow us on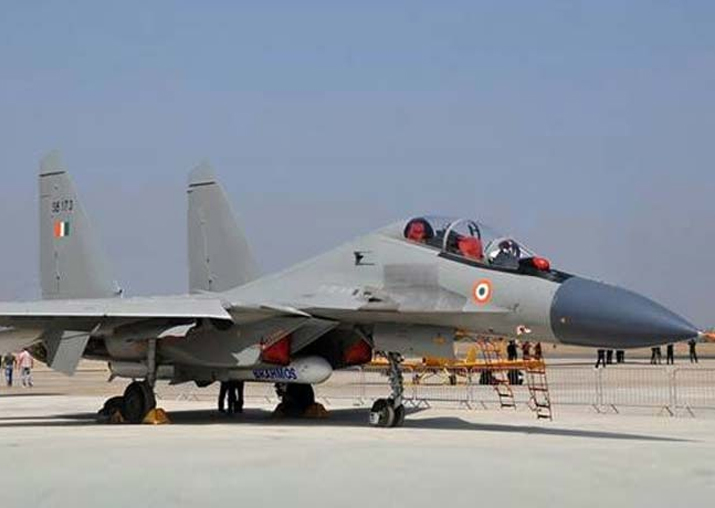 India today successfully flight-tested the air variant of BrahMos  -- the world's "fastest supersonic cruise missile, from Sukhoi SU-30MKI fighter jet.
Today's missile test from air, which hit a sea-based target in the Bay of Bengal, also completes the India's tactical cruise missile triad -- which is a world record.
The heavyweight missile, integrated with the long-range fighter, is seen as a force multiplier for the Indian Air Force – the fourth largest air force in the world.
Here are ten key facts you should know about today's successful experiment:
1. BrahMos is the world's fastest supersonic cruise missile with a multi-platform, multi-mission role. It is now capable of being launched from land, sea and air.
2. The Defence Ministry said that the successful maiden test firing of Brahmos Air Launched Cruise Missile (ALCM) from Su-30MKI significantly bolsters the IAF's air combat operations capability from stand-off ranges.
3. The missile was gravity dropped from the fighter jet, and the two stage missile's engine fired up and straightway propelled towards the intended target at the sea. 
4. BrahMos ALCM, weighing 2.5 tonnes, is the heaviest weapon to be deployed on IAF's Su-30 aircraft. This fighter jet was modified by Hindustan Aeronautical Ltd to give it the missile-carrying capability. 
5. The air version of the missile has lesser weight and additional rear fins which add aerodynamic stability while separating from the aircraft. 
6. The missile travels three times the speed of sound (mach 3) in the cruise phase with a liquid ramjet.
7. The BrahMos cruise missiles have an effective strike range of around 290-300 km. The land and warship versions have already been inducted by the armed forces. 
8. The name BrahMos has been taken as a combination of the two rivers Brahmaputra and Moskva.
9. BrahMos is a joint venture between the Defence Research and Development Organisation of India and NPOM of Russia. 
10. The successful test firing of the missile paves the way for its induction into the Indian Air Force.