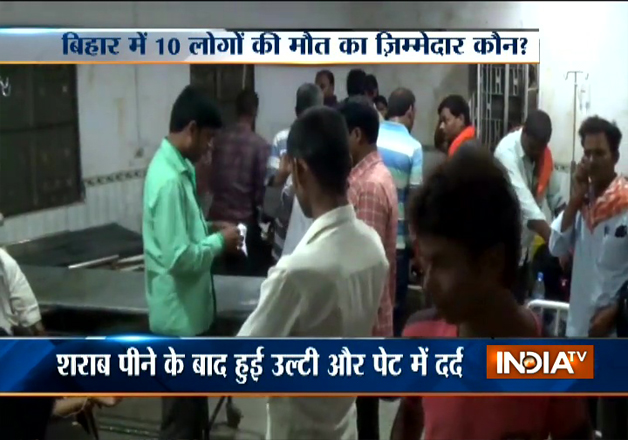 At least 10 people have lost their lives in Bihar's Gopalganj district after consuming illicit liquor.
The police and local administration, however, have ruled out illicit liquor angle. But as per preliminary reports, the deaths have occurred after consumption of spurious liquor.
The incident is likely to cause huge embarrassment to Nitish Kumar government which has completely banned alcohol in the state triggering debate whether such bans are helpful in improving law and order situation in the long run
Gopalganj DM Rahul Kumar said that the deaths were not a fall out of spurious liquor consumption.
The incident took place in Harkhua Khajurbani locality in Gopalganj town on Tuesday evening.
After consuming the liquor, the locals started complaining of stomach pain and began vomiting. Soon they were rushed to a nearby hospital for immediate medical relief. Few of them were taken to private hospital in Gorakhpur but five people died in middle of the treatment.
Locals and family members of the deceased person say that the deaths took place after these people consumed spurious liquor.
Meanwhile, a three-member team has been constituted to find out the cause of deaths.
If confirmed, this will be first hooch tragedy in the state after Nitish Kumar government imposed a complete ban on sale and consumption of liquor across the state in April this year.