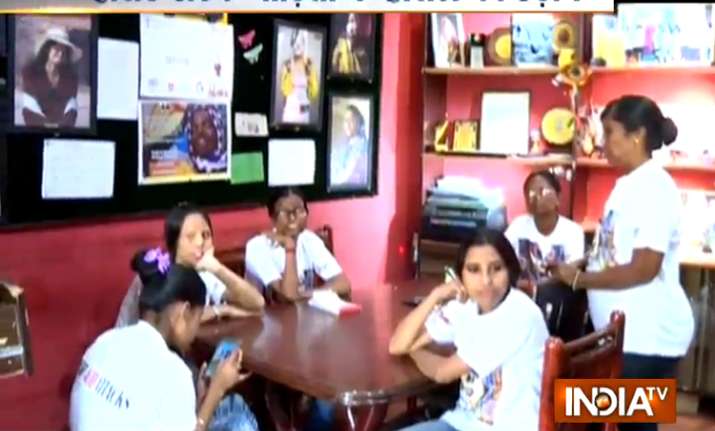 Acid attackers intend to leave not just physical scars on women's faces but aim to break the victims from inside. Acid attack victims are left with not only burnt faces but also with destroyed confidence as they seek to hide themselves from families, friends and society. Some lose the battle and some get up to continue the fight that is life.
Sheroes Hangout, a small café in Taj City Agra is the story of grit and determination of acid attack victims. With their resolve to fight back, they have won the battle against their attackers who sought to destroy their lives. 
A visit to the café will take you not just delicious snacks and tea but also to the struggle and stories of acid attack survivors. 

Ashish, one of the co-founders of the café, says that he realised financial independence could become a major tool for survivors in their confidence building and that is what that gave the idea of this project.
"When we started the campaign for acid attack survivors, we realised that financial independence was a big issue. We must understand that if the face is burnt that doesn't mean their dreams or talents are lost," Ashish told India TV.
"The survivors come here and to build up their confidence," he said. 
Neetu, one of the acid attack survivors working at the café, says, "People who had stopped talking to us have now accepted us. The entire society has accepted us now."