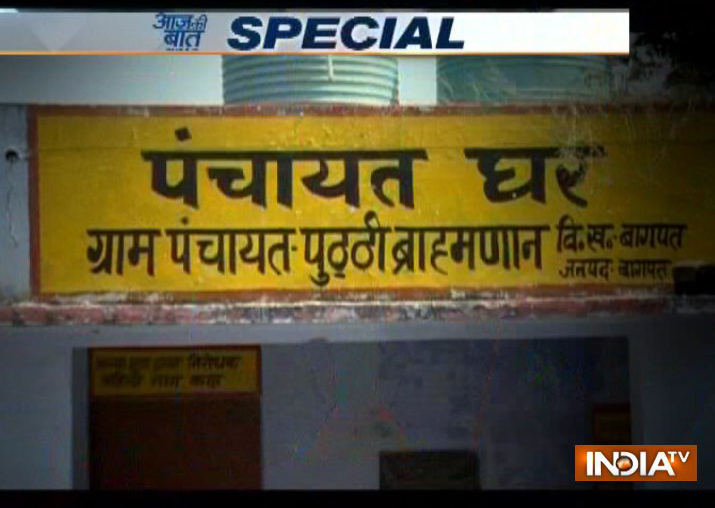 Residents of Brahmaputhi village in Baghpat district of Uttar Pradesh have come up with a unique resolution to contribute in making the Swachh Bharat Mission a success. Besides deciding not to defecate in open, locals have vowed not to marry off their sisters and daughters into families that don't have toilets in their homes.
Residents say that a few days ago, the panchayat had decided to refrain from marrying a girl off to a home that does not have a toilet.
"Safety is of utmost importance… we have decided not to marry if there is no toilet in the groom's house," a Brahmaputhi resident told India TV. 
"I will not marry without toilet … if toilet is inside our house, we are safe… we don't have to go outside at night," a girl in her 20s said.
"When I was searching a groom for my daughter, my only condition was availability of toilet inside the house. This was the first thing that was in my mind," a local said.
The total population of this village is 1300. Locals say that open defaecation also makes their village dirty and leads to the birth of many diseases. 
Swachh Bharat Abhiyan was launched by Prime Minister Narendra Modi on October 2, 2014. The objectives of Swachh Bharat are to reduce or eliminate open defecation through the construction of individual, cluster and community toilets. 
The government aims to achieve an open defecation free (ODF) tag by October 2, 2019, when the country will celebrate 150th birth anniversary of Mahatma Gandhi. The government has plans to construct over 1 crore toilets in rural India, at a projected cost of Rs 1.96 lakh crore.