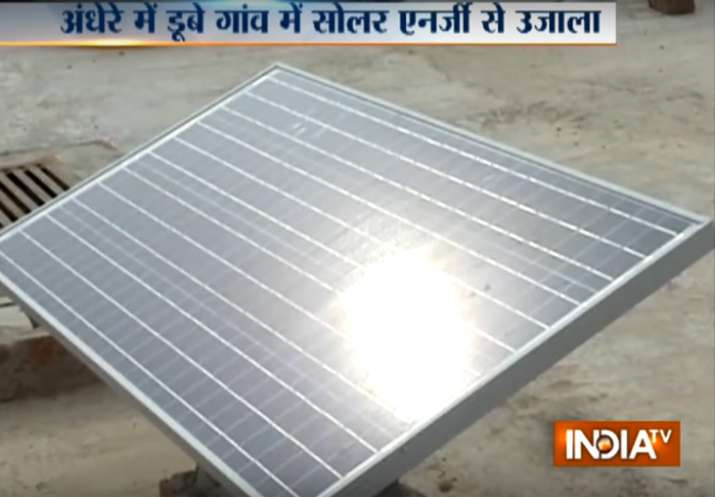 There were 18,000 villages in 2014 that were still unable to see what electricity in a home looked like. Prime Minister Narendra Modi took the initiative to electrify every village in India by 2018. 
There were many geographic and demographic challenges to achieve that target. There were villages where electricity could not be transmitted and to overcome those challenges, solar power was found to be the only solution. 
But cost, efficiency and other challenges were still had to be overcome. 
Students of Indian Institute of Technology (IIT) Madras invented a new Indian technology 'inverter-less system' which helps provide electricity in remote villages at a very low cost. 
IIT-M students, in collaboration with Union Power Ministry have provided electricity to 2200 hundred homes and have changed the lives of lakhs of people in the geographically challenged areas in different part of the country. 
Phalodi, a small town in Rajasthan's Jodhpur district that falls on the edge of Thar desert which was in news last year when it hit a temperature of 51 degrees Celsius, is one of such beneficiary of the scheme.  
Residents of the region seem to be happy seeing light of bulbs and fans also bring some relief in sizzling hot summer.
"In summer, we can turn on the fan. We can turn on the light now in dark, instead of using kerosene lamps," Indira, a beneficiary of the scheme, said. 
"It helps a lot for studies. We used to sleep early and could not study. But now, we can use light and fan to study comfortably till 10 pm," Sukhram, a 15-year-old student, said. 
"These villages fall under a small clustered. The homes here are scattered and distance between them is nearly a kilometre . It's a tough task to supply electricity to these villages. There are many other challenges so we are using this 'inverter-less technology," Dinesh Kumar Singh, Project manager, said.