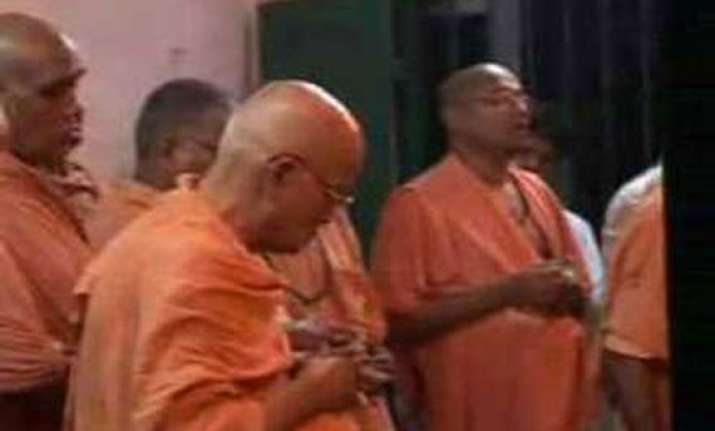 Kolkata, Oct 11: Bharat Sevashram Sangha president Swami Tridibananda passed away at a city nursing home Wednesday, sangha officials said. He was 100.
Swami Tridibananda, who had been suffering from old age diseases, was admitted to the nursing home 15 days ago, said sangh's joint secretary Swami Biswaatmananda.
Swami Tridibananda, who was a freedom fighter, joined the sangha in 1933. He was its president for the last eight years.