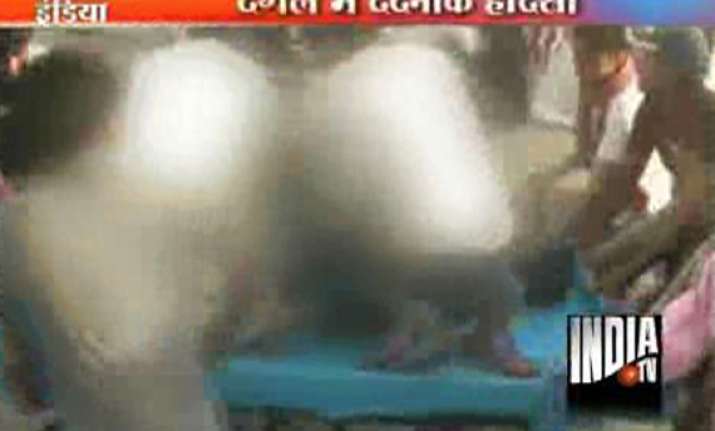 Agra, Apr 3: A wrestler who pummeled his opponent in the ring and was ecstatic over his win, lost his life within moments in the same ring in Agra on Monday.
Wrestler Hakim Singh was participating in Agra wrestling competition. He was thrilled after he made his opponent bite the dust in the ring.
He stepped on the nearby railing to watch other fights going on in the competition. All of a sudden, a live electric wire fell on the iron railing and the wrestler's body caught fire in a flash of a second.
The wrestler was rushed to the hospital but he was declared brought in dead.
Agitated civilians brought the traffic to a halt on NH11 and shouted slogans against the government. The administration somehow managed to pacify them and finally traffic returned to normal.