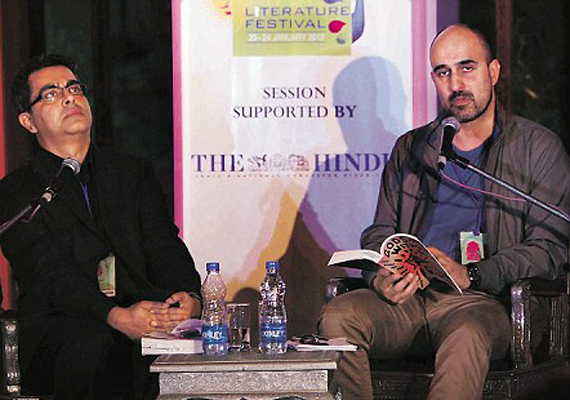 Jaipur/Ajmer, Jan 23: Demanding action against authors for reading from Salman Rushdie's banned book 'The Satanic Verse' at a literary festival here, Muslim groups today filed two separate complaints in courts in Rajasthan. 

The complaints were filed in the court of Additional Chief Metropolitan Magistrate in Jaipur and before Additional Chief Judicial Magistrate in Ajmer seeking direction to police to lodge FIRs and probe the matter.

They alleged that the authors acted in an illegal manner by reading excerpts from the book at a session during the Jaipur literary festival.

In the first complaint filed by Abdul Latif in Jaipur as secretary of All India Milli Council, the four authors Hari Kunzru, Amitava Kumar, Jeet Thayil and Ruchir Joshi along with three organisers namely Namita Gokhale, William Dalrymple and Sanjoy Roy have been named.

The second complaint was lodged in an Ajmer court by Muzaffar Bharti, who represents a local group but filed the complaint in personal capacity.

In Bharti's complaint, Salman Rushdie is also named besides the four authors but the organisers were spared. 

"Main accused is Rushdie who wrote such book and inspired the four authors to read from the banned book. So we are demanding action against all these five people," the complaint alleged.

The hearing on complaint filed in Jaipur is on January 30 while the one filed in Ajmer will be heard on January 25.