Follow us on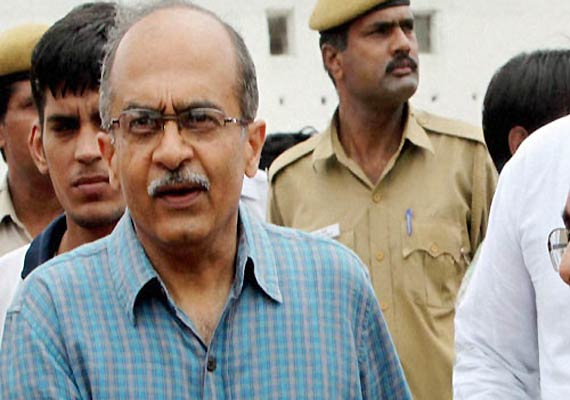 New Delhi, Oct 12: Senior advocate and Team Anna member Prashant Bhushan had openly supported the demand for plebiscite in Kashmir, and this very remark provoked the youths who violently assaulted him today. 
 
On September 26, while addressing a press conference in Varanasi, Prashant Bhushan was asked about his views on Kashmir.  
 
The lawyer had said:  "It is my personal opinion that no country or part of its territory can be governed without the wishes of the people with the help of army. This is not in the interest of the country and the people. ,
 
"I want that the situation be normalized, Army be withdrawn, the Armed Forces Special Powers Act be also withdrawn and then try to persuade the people of Kashmir to stay with India. And yet, if the people want, then there could be a plebiscite, and if the people of the Valley want separation, they be allowed to separate."
 
In today's incident, the leaflet distributed by the Bhagat Singh Kranti Sena headlined it saying  "Kashmir Belonged to Us, Belongs To Us, And Shall Always Remain With Us".