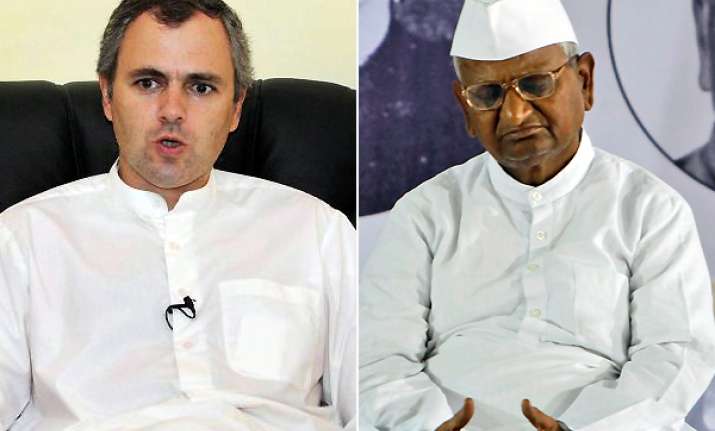 Jammu, Dec 29: With social activist Anna Hazare's two-day fast receiving lukewarm response in Mumbai, Jammu and Kashmir Chief Minister Omar Abdullah on Wednesday took a dig at Team Anna asking if they would now call all Mumbaikars "corrupt, unpatriotic thieves".

"So will team Anna call all Mumbaikars corrupt, unpatriotic thieves for their measured reaction to the tamasha or is that just for politicians??", Omar wrote on the micro-blogging site Twitter.

Hazare called off his fast for a strong Lokpal bill today, cutting short his three-day protest by a day.

"Anna needs to sack his advisors or perhaps listen to them more. Can't tell whether he's badly advised or too impulsive for good advice," Omar tweeted.