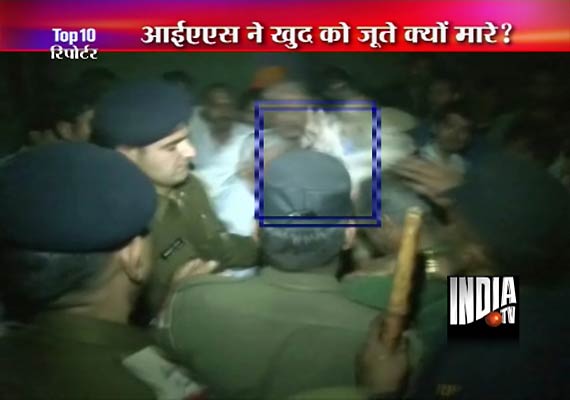 Gurgaon, Nov 21: In a bizarre act, a senior Haryana IAS officer and administrator of HUDA (Haryana Urban Development Authority) Praveen Kumar on Sunday night beat himself with his shoes in front a big crowd and in the present of policemen.
 
Praveen Kumar had gone to Sikandarpur to carry out anti-encroachment driver, but the villagers opposed his action.
 
Frustrated, the senior IAS officer took out his shoes and began beating himself much to the amusement of the crowd.
 
Praveen Kumar went to the extent of touching the feet of villagers to allow him to carry out the anti-encroachment drive.
 
The IAS officer later said, he did this act because of  a well thought out plan. "I wanted people to think that I had gone mad and they would disperse so that I could carry out the removal of encroachments", he said.
 
'Had I ordered a lathicharge, the situation could have gone out of control', Praveen Kumar said.