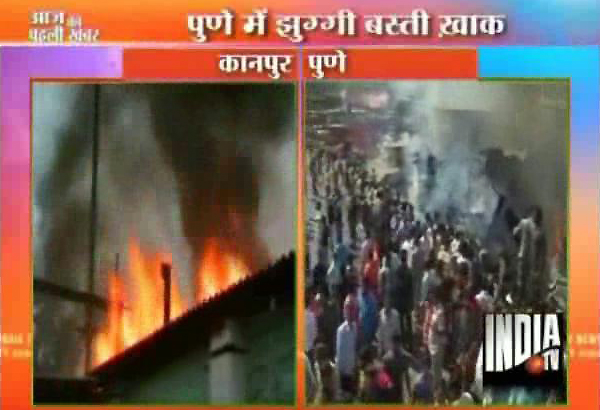 Kanpur/Pune, Dec 4: Lakhs of rupees worth chemicals were destroyed in a big fire  at a chemical factory in Jajmau near Kanpur on Saturday.

Workers said, there was a sudden explosion at Ayesha Petrochemicals factory and soon flames began leaping from a section of the factory.

As workers tried to douse the fire with water, the fire spread further and there were explosions in chemical containers.

Six fire tenders reached the spot and controlled it after two hours. The factory used to refine mobil oil.

In Pune's Patil Estate slums, a major fire gutted 25-30 slums. LPG cylinders being used in the slums began exploding one after another. The fire was controlled after nearly three hours.

Local residents alleged that the fire brigade reached the spot late. They blocked the Pune-Mumbai highway for sometime. There was no casualty.