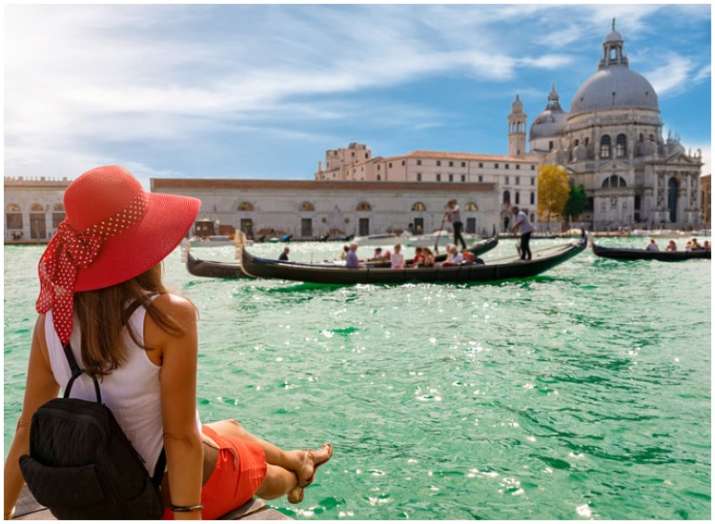 It's that time of year again when the allure of the end-of-year vacations begins to infect each and every one of us. But with so many options to choose from, just deciding on where to go in the first place is hard. So to make things easier for you, here's a list of the best end-of-year destinations to choose from!
Bali
In Canggu, boho Bali is reborn. Tanned hotdeskers tap at MacBooks in airy cafes serving vegan breakfast bowls and cold-pressed espressos; come sundown, they're mixing hibiscus martinis with old-school hip-hop at laid-back beach club The Lawn. And where beautiful nomads go, hot hotels follow. The Slow's retro-modernist suites make a tough booking, but soon face competition from COMO Uma Canggu, where duplex penthouses come with rooftop pools. It's a new energy, and a new Bali.
Botswana
The Southern African nation's vast inland Okavango Delta overflows with wildlife, offering not only one of the continent's greatest safari destinations, but also a rare chance to track the Big Five by dugout canoe. Having converted 30 percent of its total land to protected park or game reserve, this isn't a country in which you'll struggle to see what you came for. But following the royal's revelation about his whirlwind getaway in an internationally syndicated TV interview, it may yet be a destination you'll struggle to book.
Bolivia
Cascading down a bowl-like canyon in the shadow of snow-dusted, triple-peaked Mount Illimani, La Paz has always numbered among the world's most spectacular-looking cities. The highest capital in the world, it's literally breathtaking.
Georgia
Celebrate the unique appeal of this unruly capital, Tbilisi which is just as joyously muddled as it looks. An anarchic jumble of primary-coloured balconies, crumbling Art Nouveau facades and Eastern Orthodox churches, old nanas hustle at flea markets and dish up dumplings, while handsome young artists convene at apartment cafés and ironic, KGB-themed restaurants. Rooms, a Soho House-inspired hotel in a former publishing house, should dispel any doubts about 'Caucasus cool'.
Seychelles
The Seychelles' brand of barefoot luxury is that bit wilder, more elemental, than its similarly Eden-esque neighbours, the Maldives and Mauritius. Primeval jungle fringes white-coral sand; postcard-blue surf pounds dramatic black rocks. The Indian Ocean archipelago zealously lends itself to castaway fantasies: local lore about buried treasure and haunted sea caves abound.
Japan
It's an interesting time for this fiercely insular island nation. Long-entrenched traditions are suddenly hot in the West: reverence for nature; a meticulous eye for design; precisely crafted food; fearless fashion. Discover the country's dual draws of quiet spiritualism and frenzied urbanisation a touch further from the well-worn trail.
Italy
Forgotten for Florence. Rejected for Rome. Passed over for Pisa. Bologna is forever overlooked in favour of flashier Italian brethren. That's a mistake: this terracotta-hued town doesn't just have history -medieval towers, porticoed walkways, cobbled piazzas -but a spirited present to boot. Its other claim to fame is food - though they'd prefer you call spaghetti bolognese tagliatelle al ragu.
Malta
How strange it seems now that this former British colony was, until recently, considered most remarkable for expat retirees and red phone boxes. Though its fortified, honey-gold capital, Valletta, is in the spotlight as a 2018 European Capital of Culture, top tastemakers have been quietly rediscovering the history-soaked Mediterranean island of Malta for a while, knocking it to the top of our 'best-holiday-destinations-2018' list.
Mexico Pacific Coast
If Tulum is where A-listers go for a fix of glam Zen, the Pacific coast is more the preserve of the Gypset. Sayulita, 20 miles from major resort Puerto Vallarta, may be a sleepy beach town, but doesn't want for style. It's an easy, sand-and-salt-in-your-hair scene, where wandering bohemians wash up in search of surf, then stay to open vintage board shops or hammock-strung guesthouses.
United Kingdom
The rock-bottom pound is bringing tourists to our chilly isles in droves -and they're finding a kingdom that's cooler than ever. London has undergone a super-trendy transformation in recent years: Soho and Covent Garden stuffed with exciting restaurants invariably run by sleeve-tattooed chefs; craft cocktail bars now as commonplace as pubs in the East End.
For all the latest Lifestyle updates, check out our Facebook page!