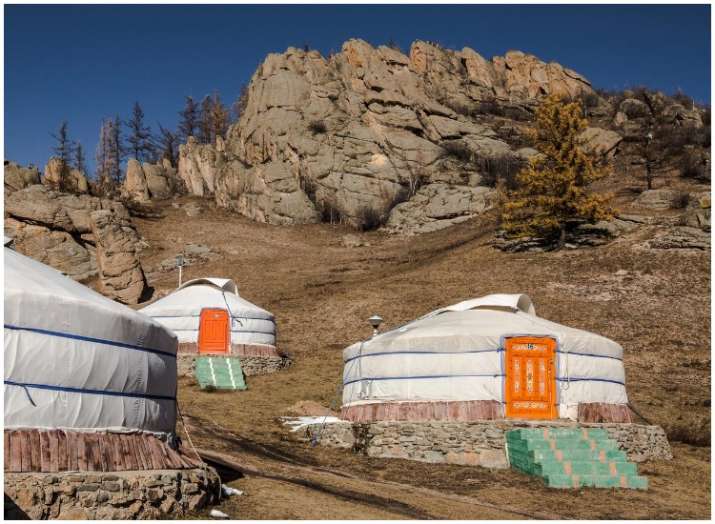 Mongolia, a nation bordered by China and Russia, is known for vast, rugged expanses and nomadic culture. Its capital, Ulaanbaatar, centers around Chinggis Khaan (Genghis Khan) Square, named for the notorious founder of the 13th- and 14th-century Mongol Empire.
Mongolia, a country in East Asia,  has recently found a cluster of 99 ancient tombs dating back to more than 2,000 years according to authorities.
An archaeological team discovered a complex of tombs in Jungar Banner area and a sacrificial pit dating between the late Warring States Period (475-221 B.C.) and the early Western Han Dynasty (202 B.C.-8 A.D.), Xinhua news agency reported on Sunday.
Most of the tomb owners were found without coffins in tombs, animal offerings, including skeletons of goats, cattle and dogs, besides cooking utensils, as well as 10 bronze government seals from the Western Han Dynasty.
(IANS Inputs)
For all the latest Lifestyle updates, check out our Facebook page!