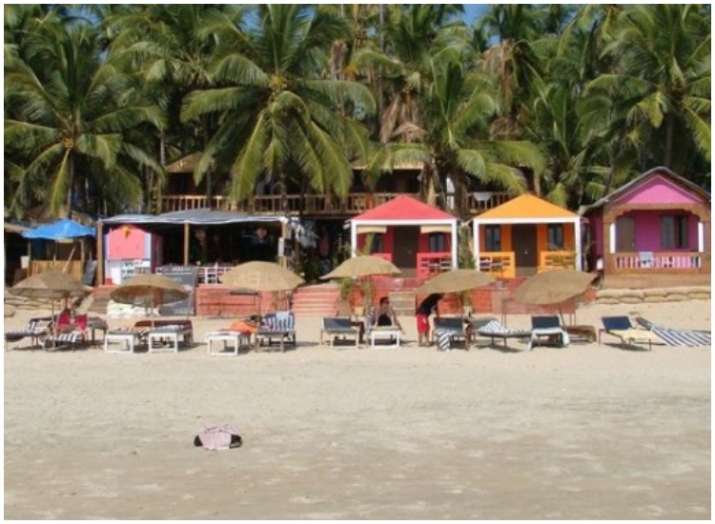 Goa has been one travel destinations that have attracted many visitors. Popularly known for beaches, the place boasts picturesque views and youthful life. This western state has a history being a Portuguese colony prior to 1961 and the fact is evident in its preserved 17th-century churches. Goa's culture is different from many other states in India as for what the country is known for. Speaking of Goa's traditional music, it is distinctive too.
One musical instrument of Goa which is named as Ghumot, an indigenous earthen drum which was once banned due to the use of monitor lizard skin in its making, will soon be notified as a "heritage instrument of Goa", Art and Culture Minister Govind Gaude told reporters on Monday. "We are going to declare Ghumot as Goa's heritage musical instrument in a few days," he said.
Traditionally, Ghumot, a percussion instrument played during Ganesh Chaturthi 'aarties' (prayers), is fashioned as a designed clay pot, with the skin of the monitor lizard (locally known as 'gaar') stretched taut across the pot's mouth, forming a drumhead.
Monitor lizards are classified as an endangered wildlife species listed in Schedule I of the Wildlife (Protection) Act, 1972 because of which the ghumot was banned by the state forest department.
However, recently there has been a rise in interest in the musical instrument after its makers started replacing monitor lizard skin with the skin of a she-goat.
Ghumot was presented as a gift from Goa to Portuguese Prime Minister Anotnio Costa, who is of Goan origin, in 2017 by an official delegation from the former Portuguese colony.
(IANS Inputs)
For all the latest Lifestyle updates, check out our Facebook page!