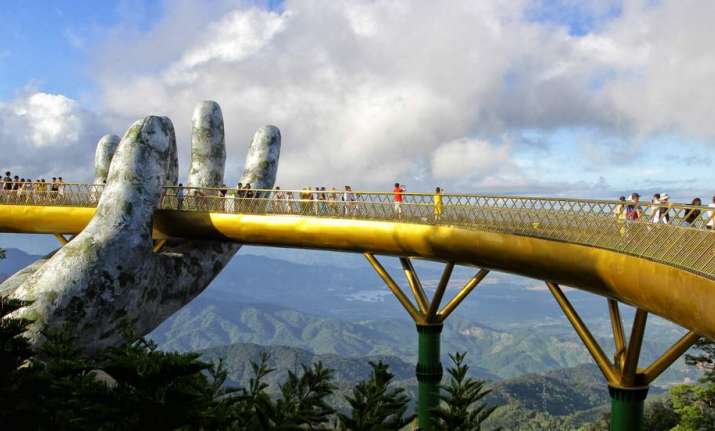 Cau Vang or Golden Bridge which just opened near Da Nang city in the Southeast Asian country, Vietnam is already gaining immense popularity among tourists. The reason is the two massive stone hands that are lifting this glistering bridge.
A pair of giant hands which are holding this pedestrian bridge stretches 150 meters long and is positioned 1400 meters above sea level. Combining the modern and ancient look, this golden bridge is surrounded with purple plants adding beautiful colours for the visitors.
Fun Fact: The construction of this golden bridge was finished under a year.
Vietnam, which is one famous travel destination for many tourists added another reason in its bucket. This pedestrian bridge in the Ba Na hills is considered as one of the most impressive bridges in the world for its architectural beauty.