Follow us on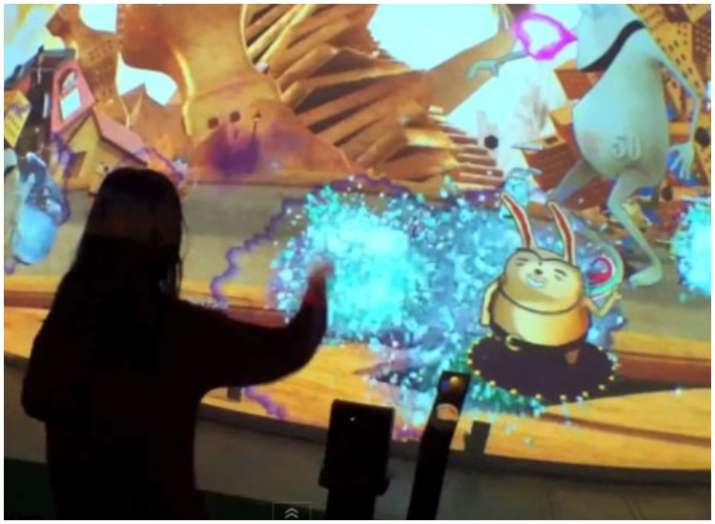 Theme parks are always amusing but hearing a launch of a new theme park makes us wonder about its uniqueness! Well, how about an artsy theme part which is interactive in nature. A New York-based design studio is set to unveil an interactive art 'theme park' in the city that will host three playful installations a year. The exhibition titled "Snark Park", will be displayed at a space in the city's Hudson Yard area as per media reports.
Previous interactive installations by the design studio, Snarkitecture, which was established in 2008 by Daniel Arsham and Alex Mustonen, took over galleries, shopping malls and public spaces around the world. 
One of Snarkitecture's most popular traveling works, "The Beach", transforms indoor locations (from a museum in Paris to a mall in Bangkok) into holiday resorts complete with "water" made from over a million recyclable, antimicrobial plastic balls. 
"(Snark Park) was an opportunity (for us to) literally control and curate everything, the full experience," Arsham said during a preview tour of the space. "It's a whole new level of design."
The naturally lit space of over 6,000 square feet is completely monochromatic. 
For space's first installation, "Lost and Found", Snarkitecture created a grid-like forest of columns that emerge from the ground at varying levels like stalagmites. The floor, which is made with thick foam, is just one of the design features used to encourage visitors to thoughtfully interact with space.
Running your hands along the rough white totems (some with cutouts for visitors to climb into) one will discover surprising materials, including white ping pong balls and faux fur lining the interiors. 
Subtler details, like the scent that fills the room and an ambient soundtrack by Polish electro-acoustic composer Michal Jacaszek, further enhance the sensory experience.
(IANS Inputs)
For all the latest Lifestyle updates, check out our Facebook page!