Follow us on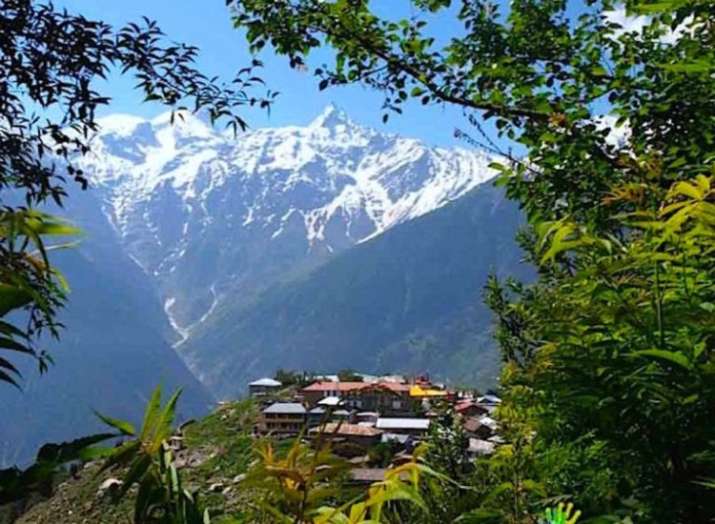 Pulga is a heaven in the Himalayas that has the power to transcend you into a whole different world where there is nothing but solace and eternal beauty. Seated inside a dimly lit eatery in a remote village of Himachal Pradesh and gorging on falafel and shakshuka, traditional Israeli dishes can be the most relaxing escape from the scorching heat of the city. And Pulga offers it all just after a 24-hour bus ride from the national capital followed by a 40-minute hike.
Surrounded by snow-capped peaks, this tiny hamlet in Kullu district nestles in the lap of the Parvati Valley. The cool climate, the warmth of the locals and plentiful availability of hashish (cannabis resin) draw plenty of Israelis to the region, where they stay for extended periods.
The village, where electricity is a luxury, is an abode of raw beauty. Untouched by the outside world, it has kept its local charm alive owing to its distance from commercialization. The tiny wooden huts surrounded by tall pine and spruce trees further enhance the appeal of the place.
The valley resonates to rapturous "music": the river Beas gushing down the white rocks, the cool wind blowing from the snow-peaked mountains cutting through the hilly edges, and the call of the cuckoos -- what more would one need to connect with nature!
Though the hypnotic beauty of the place might compel you to linger, it wouldn't be a bad idea to visit some nearby villages like Kalga, Tulga, and Tosh.
The serenity and tranquility that Pulga offers, attracts backpackers from not just India but from abroad as well, especially those from Israel who come here to unwind after completing their compulsory military service. And their constant presence in the region has led to the emergence of many cafes serving Israeli food which are run by Indians.
Take Jagdish Parmar. Hailing from Rajasthan, he was in class 9 (aged 14) when he first visited the village. He was so fascinated by its beauty that he kept returning. Over the years, he developed such an attachment to Pulga that he dropped anchor in the village.
Popularly known as 'Jacky', he runs his own 'Jacky's Kitchen' which serves some of the finest Israeli cuisines. But how did he learn to prepare dishes like falafel and shakshuka?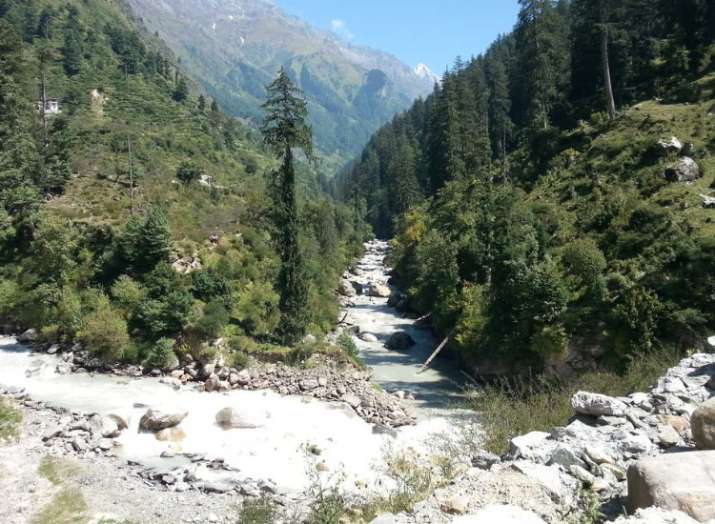 "I settled here in 2004. Prior to that, I was running a restaurant in Pushkar (Rajasthan). I met a lady from Israel back there, fell in love and came to Pulga along with her. She taught me how to make such dishes. I realized that the village is a popular hub for the Israelis and thought why not serve them their food. That's how 'Jacky's Kitchen' started off," said the 33-year-old.
And not just food, Jacky is now fluent in Hebrew; he started learning the language from the travelers who kept coming to his eatery.
"Not all of the Israelis are good at communicating in English. And even I am not an expert of the language. So instead of learning English, I decided to learn Hebrew from the travelers. Now, most of the travelers prefer coming here because I can communicate with them. I even make dishes which are not on the menu but as guided by visitors," he beamed.
Dipu, born in the same village, runs 'Boom Shankar' which is another favorite spot among the travelers.
"I am not much educated and haven't seen much beyond Himachal, but it feels good when travelers from other countries come here and stay for longer periods, make Pulga their home," he stated who started the food joint some 10 years ago.
His father ran a tea-stall in the village. Over time, they shaped it into a small food joint serving snacks. Dipu remembers that Pulga would earlier be the hub of European travelers, especially from Spain and Italy and opening a café was an idea suggested to him by the visitors.
"We used to earlier serve more of Spanish or Italian dishes but now Israelis are more here; so we too have learned to prepare their food. But our specialty is still pasta which is even liked by them," Dipu grinned.
Though there is a so-called hippie culture that rules the village, the local residents say it doesn't go against their traditions.
"Pulga's economy is largely dependent on these travelers. We do not have much scope for farming so we rather want more visitors here," Dipu explained.
(With IANS inputs)