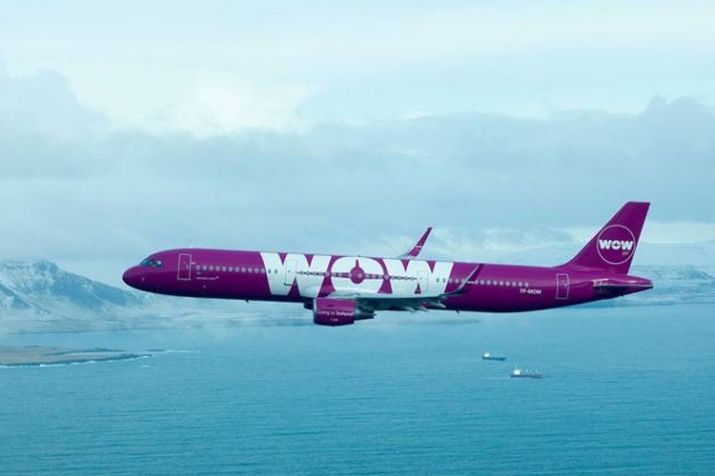 We plan and we do plenty of research before going on a travel trip to make sure that we make the most of that vacation. To save every penny on a trip, we quest for best deals and offers, cheap accommodation, affordable flight rates, and whatnot.
But how wonderful it would be that someone come to us and say, here's your free ticket to your dream destination.
Well, let me tell you that this is actually reality! Now, you can book your flight ticket to US and Europe in prices beyond your imagination!
International airline, Icelandic Airlines or Loftleiðir HF is launching its WOW Air in India. WOW Air is a low-cost carrier operating services between Iceland, Europe and North America and this Icelandic carrier will fly you out of Delhi to these dream destinations for as little as Rs 13,500, one way.
But what's the trick? Since nothing comes easy, the only condition to travel in this flight is your luggage. A person can only carry a personal item which includes a small bag, just like your laptop or office bag. Going by the kilos, the baggage of around 10 kgs is allowed.
These WOW low-fare flights can be booked on company's official website starting from September 18 to September 28. This program will take place between December 2018 to March 2019.
WOW Air will cover at least ten destination in US and Europe. The places that will be covered includes Chicago, Orlando, New York, San Francisco, Baltimore, Boston, Petersburg, Los Angeles, Washington DC, and St. Louis. One can also travel to destinations including Toronto and Montreal in Canada on similar prices.
To read this story in Hindi, click here!
For latest Lifestyle updates, check out our Facebook page!
Also Read -Sikkim's first-ever Pakyong Airport to be inaugurated on September 24
Also Read -How to book IRCTC train ticket online, 5 easy steps for e-ticket booking