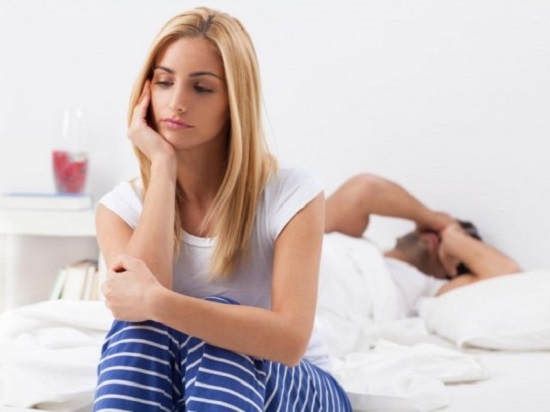 A BMJ Open Study revealed a surprising fact that 34.2% of the women and 15% of men reported lacking interest in sex, contrary to the belief that every relationship is perfect all the time. The study also found that lack of interest in sex is higher among women. In fact, women who have been in sexual relationship for more than a year are more likely to lose interest in sex. Now, the question arises, why this is happening and what you can do about it? Ask yourself the following questions. 
Are you with the right person? 
Losing interest in sex can sometime be a sign that you're with the wrong person. You might have jumped into a relationship out of impulsion or you're scared to be lonely. But with time you start realizing that you actually are in a wrong place. 
Are you too busy? 
Sex requires time. Make sure that your mind is free from your day-to-day baggage before entering the bedroom. Multitasking should never be dragged to the bedroom level. Take time and then indulge in a passionate affair with your partner, instead of hasting things up. 
Are you able to openly talk about your sexual needs? 
Conversation is requisite in every relationship. Ask yourself when was the last time you both discussed your needs in the bedroom. A discussion is the only way to find the logical solution to the problem. 
Is one of you being bad at sex? 
Sex is like handling a complex machinery. Without the proper know-how, it can be no more than a calorie-burning workout session. It requires skills, synchronizing and of course, communication. But this doesn't mean that there's no room for improvement. You and your partner should communicate about your likes and dislikes. 
Do you have any medical problem? 
Problems like hormonal imbalance, infection, diabetes, heart diseases or any other neurological disorder can hamper your sex life. If you think you're having a medical problem, make no delay in consulting a specialist. 
Are you mentally struggling or stressed? 
When your mind is already occupied into something else, sex cannot be a success. It requires your 100% attention. Ask yourself what has been going on in your mind lately. Are you stressed about something in your life? If your mental struggles are preventing you from having a healthy sex life, you may want to get some help.