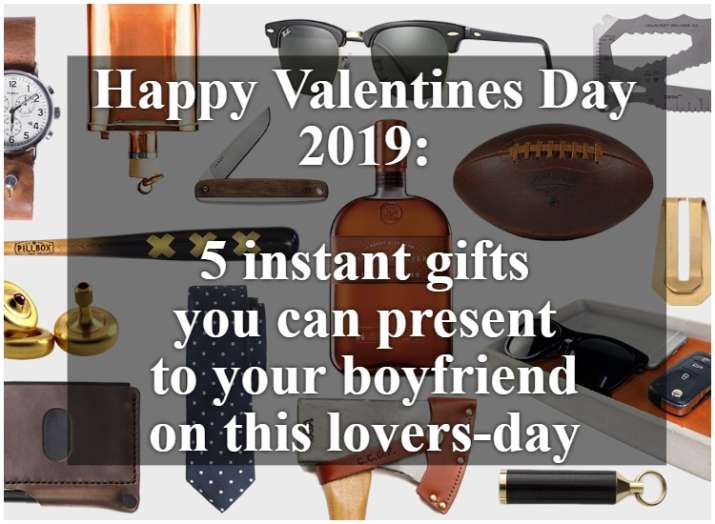 Valentine's dress, check! Makeup, check! Heels, check! Restaurant bookings, check! While you might be all prepped to celebrate this Valentine's Day with your beau, did you remember to buy him a gift to make it even more special? Gifts not only make someone feel special, it also gives them a reason to reiterate the special moments shared on a particular day.
So, if you haven't shopped for your boyfriend yet, here are five instant gift items you can buy and present to your loved one!
An elegant watch
Whether or not your man likes to accessorize his look, watches are anyway everyone's thing. Since you know your partner best, pick out a watch according to his personality. It can be a casual one or a sporty or even formal.
Sunglasses to make them look even cool
As the summer season is making its way, giving a pair of sunglasses as a gift to your partner is a perfect idea and an instant buy. You'll also feel happy seeing him wearing your gifted glasses throughout the year.
Grooming kit for beirdos
Grooming kit is the most useful gift for men as the whole beard trend is still in. They would appreciate your thoughtful effort as a bonus point -these kits are available at different prices to choose as per your pocket.
Gadgets -for the tech ones
This Valentine's Day, the easiest way to impress your boyfriend is gifting him the gadget you know he doesn't already own but really wants to. If that particular gadget seems to exceed your budget, you can always buy your beau a new set of canal phones, or headphones, or even a bluetooth speaker.
Mystery-box to surprise him
This gift is an innovative one that will totally surprise him but also demands your efforts. Collect gift items like beautiful keychains, artsy cards, scrolls with messages written on it, love stickers and everything else you can fit into that box as per your partner's choice.
For all the latest Lifestyle updates, check out our Facebook page!