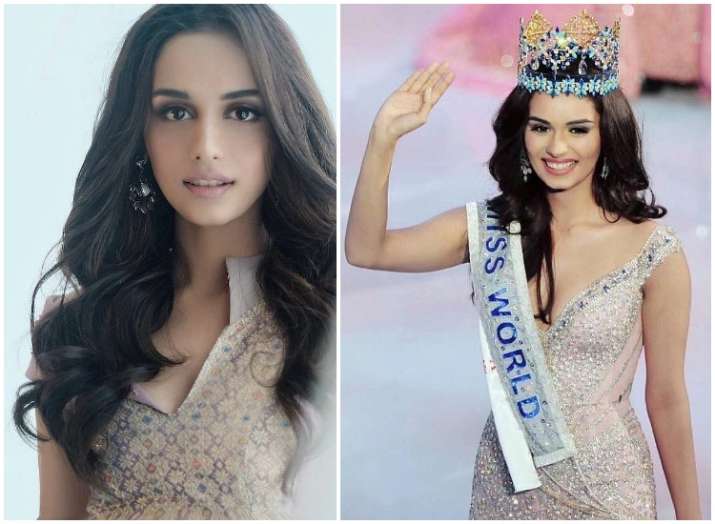 A lot of beautiful young girls around the globe compete to win prestigious beauty pageants and Indian girls among them, well they surely never miss to impress anyone. Our very own Haryanavi beauty Manushi Chillar who won the title of Miss World in 2017 has been winning our hearts since then for her glamourous looks and style. Winning the crown isn't easy and so difficult are the responsibilities that come with it. The 21-year-old Manushi has been very busy in fulfilling the commitments after bagging her Miss World title at a grand event held in Sanya, China in 2017.
Prior to her modeling career, Manushi was an MBBS student of a Haryana Medical college. She took an admission as an MBBS student in Bhagat Phool Singh Women's Medical College back in the academic year 2015-16. But when Manushi won the title of Femina Miss India 2017, she applied for leaves in her college for preparing to walk the ramp of Miss World. She didn't report to her college since then and post the Miss World title, her family shifted from Haryana to Mumbai where Manushi now wants to continue studying.
With her succesful career as a model, Manushi is trying every bit to complete her studies and become a successful doctor as well. To complete her education, filed an application seeking migration from Bhagat Phool Singh Women's College to a Mumbai-based college. She successfully received a No Objection Certificate (NOC) by the Pandit BD Sharma University, to which the medical college is affiliated to in Rohtak. But a recent report suggests, allegations have surfaced that the NOC was issued while putting all the rules on hold for the former Miss World.
These allegations state that Manushi applied for the NOC, without giving a concrete reason for the migration. Besides, she hasn't submitted any document from the medical college she intends to migrate to, reports Medical Dialogues. It has further been alleged that all the rules were on hold for her.
For our readers, let us tell you what NOC is -NOC is granted to a student who wants to migrate from one medical college to another. But he/she can apply for the same only after passing the examination. The medical college, where the student wants to migrate, shall give the NOC stating that a seat is vacant there and that they do not have any objection to admitting him/her at their institute.
Of course, the applicant has to provide a valid reason for the migration. After submitting all the requisite documents with the respective medical college administration, the said information is sent to the University, who then forwards it to the Medical Council of India (MCI). It is the MCI who grants permission to the student to issue a NOC.
For all the latest Lifestyle updates, check out our Facebook page!