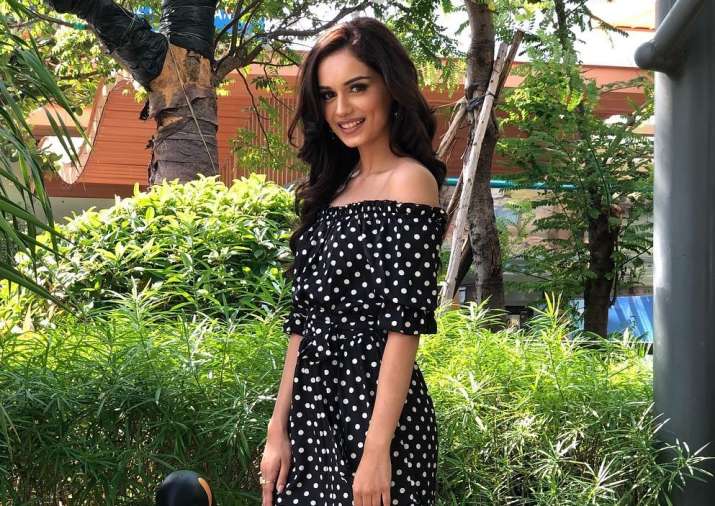 Miss World 2017 Manushi Chillar certainly knows how to floor her fans with her wit. She has made headlines for her impeccable sartorial choices and of course, ethereal beauty. Haryana's 20-year-old beauty has filled our country with pride by bringing back the coveted jade crown to India. Ever since she bagged the title, people are curious to know more and more about her personal life. If she's dating someone or she's going to make a Bollywood debut.
On Valentine's Day, when people were expecting the dimply beauty to drop some hints about her date. But instead, Manushi Chillar did something which surprised us as much as it made us proud of her. She took to Instagram and shared an adorable picture with her mother, whom she called her 'Valentine'.
She wrote, "Happy Valentine's Day to my constant
Me and ma make sure that we are the first ones to wish each other every year!
I remember getting roses and chocolates on February 14th and I would come home and give it to her telling her that she is my first love
Thank you ma for being the most beautiful, kind and compassionate woman that you are!"
Manushi Chillar bagged the coveted crown of Miss World 2017 in November 2017 in Sanya city, China. India won the title after 17 years. Last was Priyanka Chopra to bag the Miss World title in 2000. By winning the title, Manushi Chillar became the sixth Indian woman to be honoured with the jade crown.
This year, she made her debut in Daboo Ratnani's 2018 calendar which featured Amitabh Bachchan, Shah Rukh Khan, Aishwarya Rai Bachchan, Alia Bhatt among others.