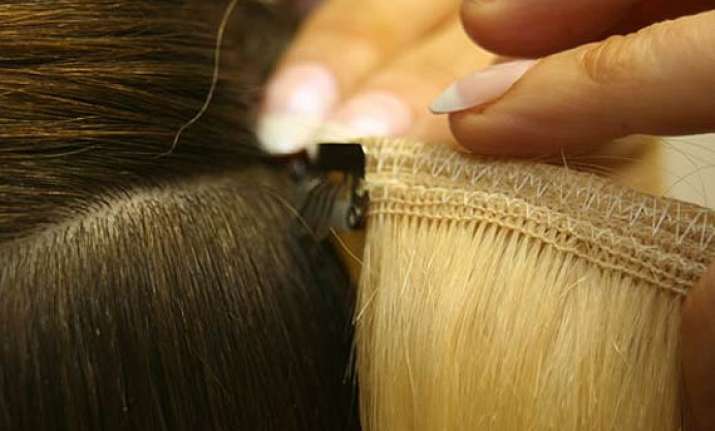 London, Faking it in the hair department is a whole lot easier to do these days. Over a third of women regularly wear hair extensions and almost 90 percent of them keep it a secret, according to new research.
According to a poll conducted by online hair and beauty expert Hairtrade.com, 38 percent of women use hair extensions as part of their beauty routine, and 87 percent of them keep it a secret from their friends and family, reports femalefirst.co.uk. 
One woman, who participated in the survey, said: "It's not that I keep my extensions a secret, but they're just so good nowadays that no one can tell it's not my own hair. It used to be a beauty product that only celebrities had, but now it is much more accessible to everyday people and there really does seem to be something out there for everyone." 
The women revealed that they use extensions to give themselves a new look, whilst 76 percent favour them to add volume and body to their existing hair.
Another respondent added: "Extra hair is just something I can't live without. Extensions add extra glamour to my everyday life, and I factor this cost into my monthly expenses. I do keep the fact that I have a hairpiece a secret because I want to appear effortlessly gorgeous. Even my partner doesn't know that I have a weave." 
Two thirds of women added that they wouldn't be able to tell if one of their friends was wearing extensions, even if they wore them themselves.