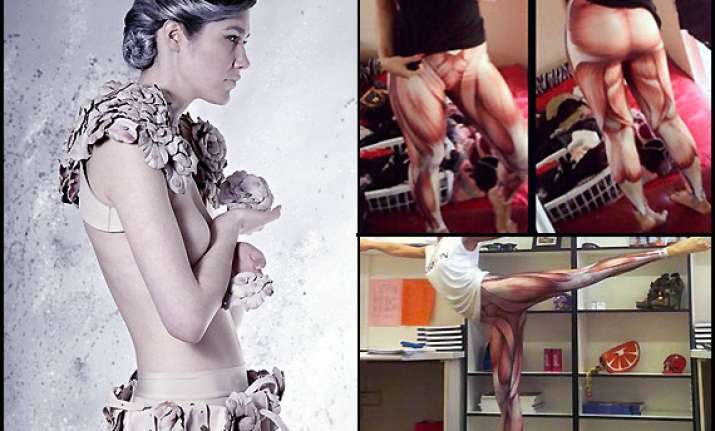 Dresses made up of cow's nipple, meat pants and padded vests for men have gone viral as a bizarre leading clothing line has come out with their weirdest range of outfits this season.
Surprisingly a new clothing line has been created by designers, who have come up with weirdest of all innovative clothing idead.
An Australian clothing firm, Black Milk Clothing, has designed meat pants. Exactly…! These pants are created to display human anatomy outside the way it is inside.
The meat pants have gone viral with teenagers buying the stuff online and flaunting it.
Another of their creation is a dress made up with 3,000 cow nipples. Though according to the sources from inside the firm claims, that these nipples are just an imitations and no animal has been tortured or killed.