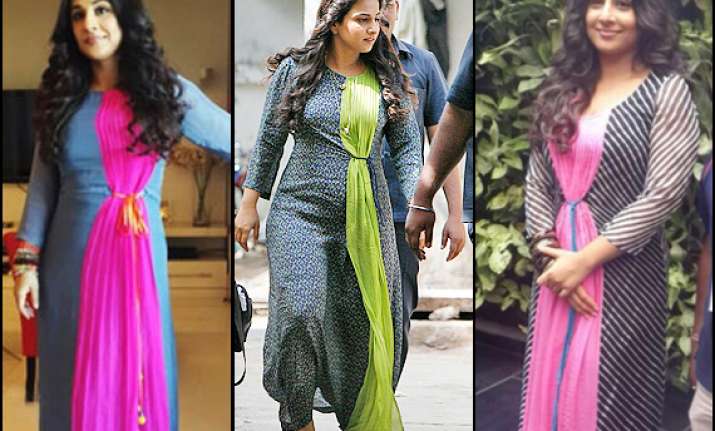 Either she is running out of stylists or her designers are running out of ideas, often celebrities are spotted wearing same dresses at two occasions.
But Vidya went beyond her fashion blunders. She wore the same outfit at three different places but in different colours.
Vidya Balan who is in news nowadays first for promoting the Indian Film Festival of Melbourne 2014 was seen in the similar outfit which she wore while promoting her movie 'Shaadi Ke Side Effects'. 
Even the designer, the cut, the drape of the dress was similar, just colour was different. Hmmmm... Vidya was trying to dodge us with her looks! But still she failed...
Vidya was spotted wearing this Swati Vijaivargie maxi at Ahmedabad while promoting "'Shaadi Ke Side Effects' . She sported a similar look by the same designer while promoting her film in Mumbai.