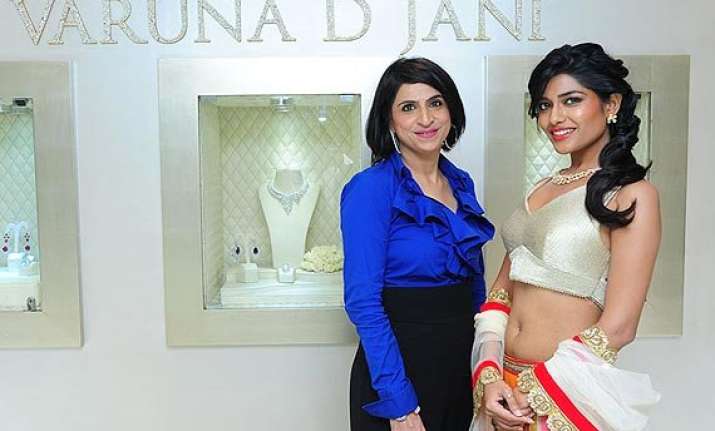 New Delhi: Jewellery designer Varuna D Jani's latest range of bridal line pays an ode to the new-age bride who is well travelled, informed and independent.
Keeping in mind the various traits and qualities which amalgamate into a brideÂ's persona, the designer's jewellery range is divided into three diverse categories -- Neo classic, Chic and Avant-garde, said a statement.
The Neo classic bridal collection is a combination of classic traditional pieces with intricate detailing taking you back to the ancient era. Crafted with intricate 'jaali' work, diamonds and coloured stones, the collection denotes simplicity and calm grandeur.
"The collection is meant for all those women who consider themselves elegant, romantic and inclined to her traditions with a flair for everything classic and timeless," said the designer.
The Chic bridal collection comprises of eccentric designs with a twist.
"It's meant for the elegantly stylish bride, who is creative and innovative in her approach. She possesses endless freshness and playfulness and is quirky and fun to be with. The collection is versatile and this bride knows exactly how to add the element of oomph with the perfect medley of colour, shine and drama," said Jani.
The Avant-garde collection is meant for the radical bride who believes in setting her own trend. This collection comprises of signature bracelets, cocktail rings and statement earrings.
The collection is available at the designer's store.