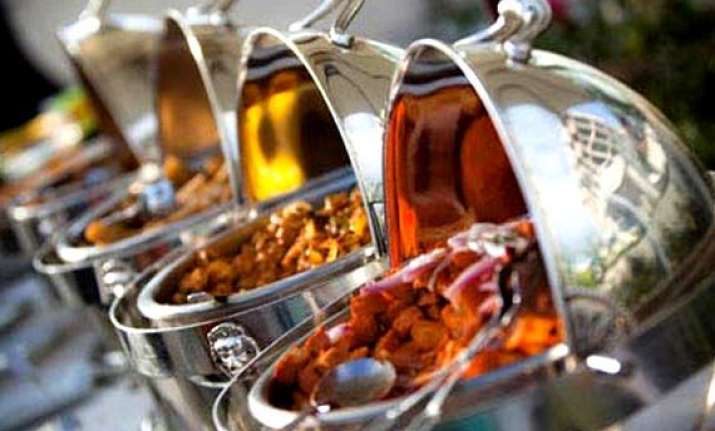 New Delhi: Apart from lavish décor and pomp celebrations, Indian weddings are known for their sumptuous food.
Any wedding is considered incomplete without delicious food. In India, the arrangement of the wedding day food is done by the parents of the bride.
Main course is the part of meal that kick starts appetizers and ceases with desserts. It is heavy course of food, which is decided in such a way that it covers all taste and flavors. A vast variety of menu can be included depending on one's budget.
The Indian main course covers all the dishes salad, rice, dal, vegetable, chappatis. Heavy as well as light both meals should be considered for health reasons.
The main course meal usually contains four to five vegetable dishes, different types of daals or curries, pulao and breads. This is complimented with various salads and other condiments.
Main Image Courtesy- happyweddingwishes.com
The main course meal is strictly in accordance with the culture and region of the couple. It also comprises both vegetarian and non vegetarian dishes.
The meal is the heaviest and grandest of all and showcases the best delicacies of any cuisine.  If you want to serve your guests with a tasty and unique plate of food then given below five cuisines can add more flavour to your wedding.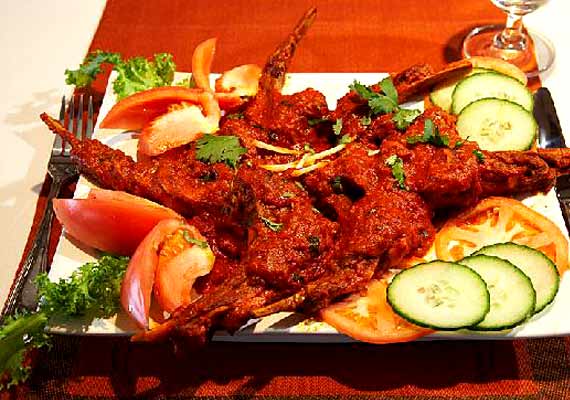 Lamb Chop Masala- Lamb chop masala is a treat for non-veg lovers. If you want to serve an authentic dish in a new style to your guests then lamb chop curry is the best thing to serve.
The guests who are going to eat this yumilicious dish will never-ever forget your wedding for sure. You can add a twist to lamb chop masala by adding potatoes.
It is a tremendous recipe of chops as a main dish. Dole out with nan so you could get pleasure from its aroma.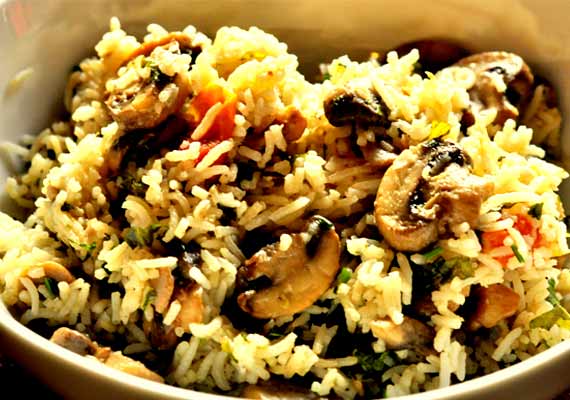 Image Courtesy- spiceinfused.blogspot.in
Spicy Mushroom Rice- Mushrooms and Chinese 5 spice powder together makes this rice very traditional fare.
This dish is a delicate blend of flavours and textures that may not appeal to all, but it's a "must" for those who like to experiment beyond the conventional Chinese fried rice.
When placed on dinner table this will look tempting and we are sure your guests will be amazed after getting such appetizing wedding food.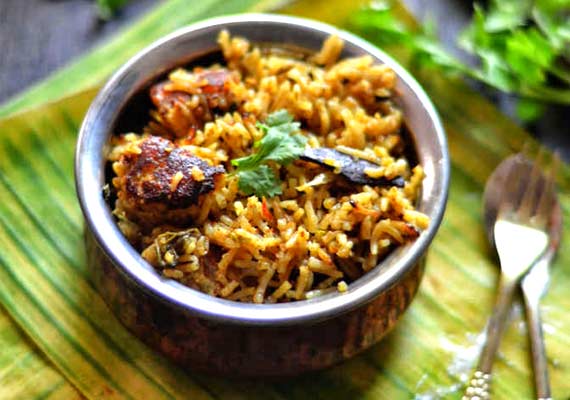 Image Courtesy- www.jopreetskitchen.com
Achari Paneer Pulao- Rice and paneer tossed with achaari spices. Truly a lip-smacking combo! Paneer fans will love this rice variant that makes for a lip-smacking combo.
The flavourful achari spices when tossed together with paneer and rice makes a delicious dish. Not only can it be eaten all by itself, but it would also go well with a simple curry or gravy.
This easy-to-make dish packs in the nutritional benefits of paneer marinated in the achari mix.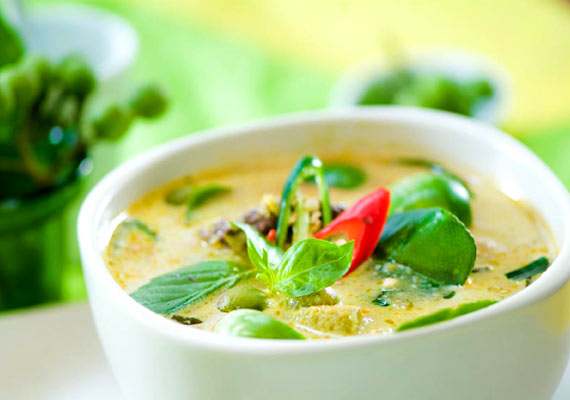 Thai green curry for dummies- The easiest Thai green curry one can ever make. It is light to eat and extremely healthy.
A Thai curry dish is made from curry paste, coconut milk or water, meat, seafood, vegetables or fruit, and herbs.
Curries in Thailand mainly differ from the curries in Indian cuisine in their use of fresh ingredients such as herbs and aromatic leaves over a mix of spices.
Your guests can start the main course with this light soup. This curry is surely gonna bring a million dollar smile on people present for your wedding.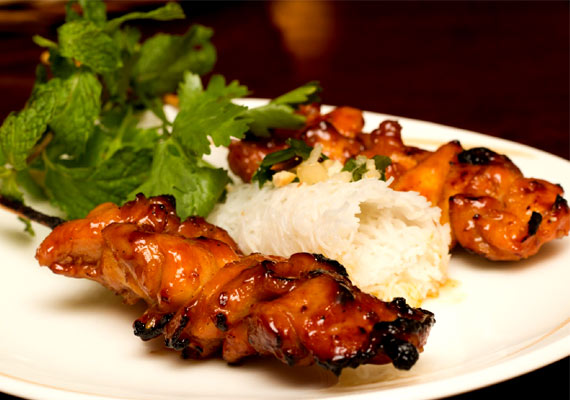 Barbeque honey chicken skewers with sesame rice ball- As the name suggests this recipe is grand and unique.
This Vietnamese cuisine is a full fledged dish with combination of chicken and rice. Chicken barbequed with honey and sesame rice ball can all alone please the guests present for the wedding.