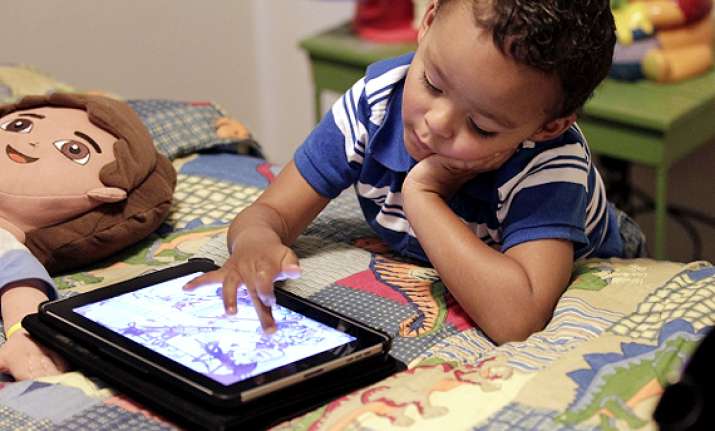 New York: If you have substituted story books for your toddler with an iPad or smart phone and think touch screens are going to make him or her smarter, pull the plug now.
According to research, children younger than age three who played non-educational games on smart phones and tablets received lower scores in verbal tests.
"The number one toy parents are giving their toddlers are smart phones nowadays," Ruth Milanaik, a physician at the Cohen Children's Medical Center of New York, was quoted as saying in media reports.