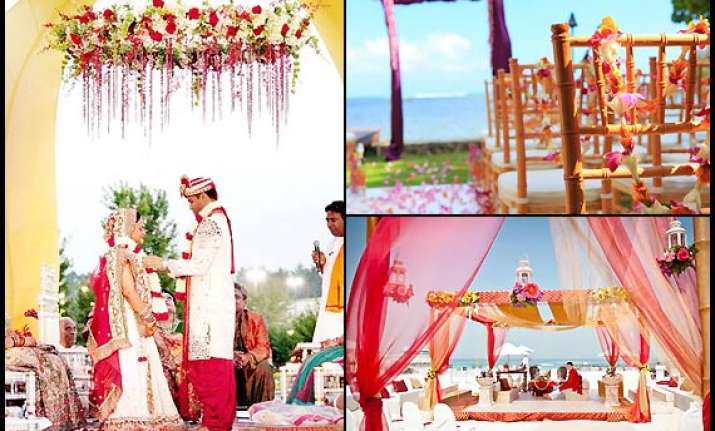 Destination weddings are nothing new. In fact they have been very popular in the west, especially among the rich.
The difference in India is that they are driven not so much by a desire to do something different as they want the wedding to take place at their native house with all the traditions and rituals.  
Destination weddings have become bigger and better in India, thanks to couples who are looking to seal their love at a fancy location. Be it a beach wedding or palace wedding, here are some beautiful destinations in India to make your wedding a beautiful moment of your life.