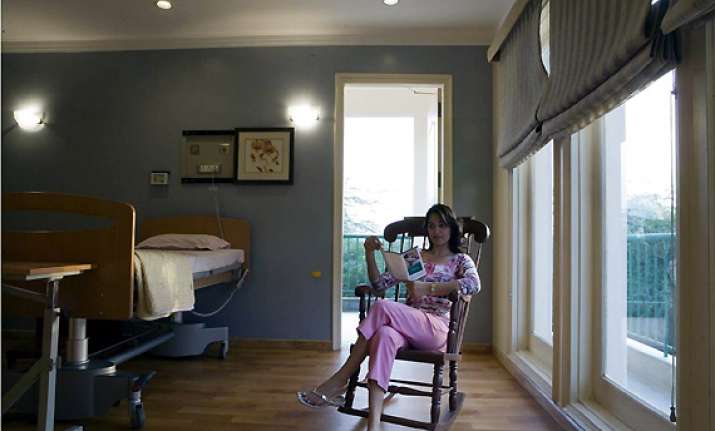 New Delhi: Who doesn't want to bring up his child in a cocoon of comfort? Little Lavanya's parents, however, decided to take this a step further and ensured their first born came into the world in a lap of luxury - literally.
So even as she was still in her mother's womb, the hospital sent a luxury car to pick them up, they were treated with all five-star facilities in the LDR suite and Lavanya was born with Vedic music playing softly in the background - as asked for by her mom.
LDR, or Labour-Delivery-Recovery suites are nothing short of a high-end hotel or resort facility with all comforts at the press of a button. The idea that expectant mothers should be pampered during one of the most important times of her life, childbirth, has caught the people's fancy, and LDRs are therefore becoming popular with most well-known private hospitals offering such facilities.