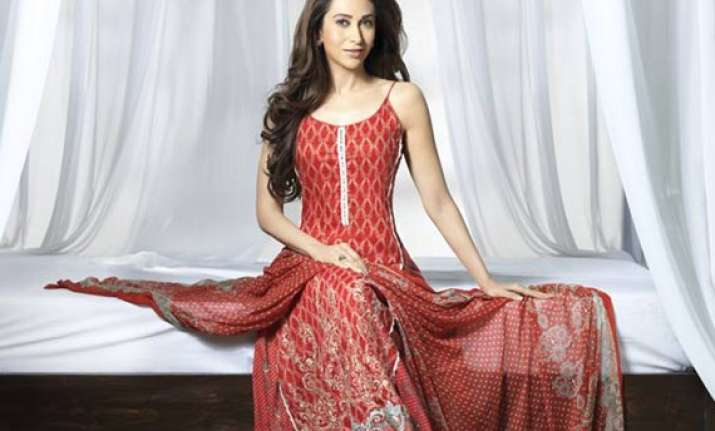 New Delhi: Known for blending western aesthetics with eastern sensibilities, Pakistani designer Faraz Mannan feels it's time for creative minds from across the border to come on the same page and strengthen their bonds by focussing on commonalities.
Faraz, who was in the capital to participate in India Runway Week 2014, has carved a niche with his design concepts and is today one of the most sought after names in Pakistan for couture, bridal wear, luxury pret and now lawn.
Comparing the creative geniuses in his homeland with the ones on Indian territory, he emphasised on the common factors, saying: "Firstly, we have a common cultural heritage and Indian and Pakistani designers have similar silhouettes. So, the more we focus on our commonalities and less on differences, the stronger bonds we will develop."
Fundamental differences are few, but the designers differ only on the aesthetics, cuts and fabrics in their ensembles, he asserted.
"Indian designers emphasise more on structure and cuts and style while Pakistani designers emphasise more on fabrics and work such as embroidery. We use pale colours in comparison to the bold colours used in India," Faraz told IANS in an interview.
"Apart from that, there are very few fundamental differences, but the process of idea exchanges goes on and there is much to learn through collaborations and joint ventures," he added.
When it comes to Faraz, his designs are rooted in the real world while containing accents of experimentation.
Faraz has designed for a number of Bollywood stars, including the Kapoor sisters - Karishma and Kareena.
For his exhibition at the India Runway Week, he collaborated with Indian brand M.B. Jewellers and Sons.
He had a creative reason to do so.
"The theme of the collection was inspired from a Nawabi lineage in wearable ensembles largely based on a rich, royal colour palette such as ivory, gold and colours inspired from jewels like emerald green, deeper shades of blue and classy off-white tones.
"That is why I collaborated with MBJ, which reflects the legendary traditional craftsmanship of India," he said.
Though he retails from many outlets in his own country, he hasn't given a thought of giving it a try here.
"India is a big market and it is any designer's dream to be here. I am currently looking at options and if I find the right partners, we will certainly explore the possibility of retailing here and facilitate the same to them in the Pakistani market," he said.
Asked about his favourite among Indian designers, pat came the reply: "Abu Jani, Sandeep Khosla and Sabyasachi Mukherjee are the designers I admire the most here and it would be nice to have an opportunity to work with them some time in the future."