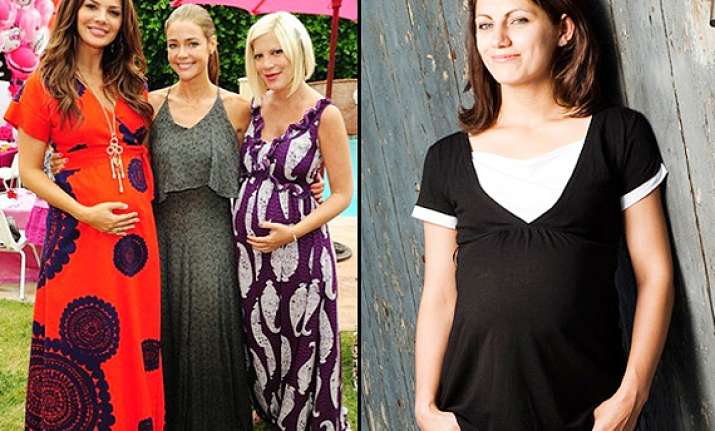 London: Pregnant and worried how to put on your best fashion statement with the baby bump? Try some maternity style with tunic tops with leggings and maxi dresses to beat the heat and stay comfortable.
Loose-fit clothing definitely brings in the comfort level for all the expectant mothers, especially as they head to the end of their pregnancy.
Maxi dresses are a style staple for spring, especially when pregnant. They're easy to wear and the loose-fit or stretchy fabric will leave you able to move around easily and feel at ease in what you're wearing, reports femalefirst.co.uk.
Leggings paired with tunic tops are another look you'll find yourself wearing time and time again through your spring pregnancy as they are preferable over jeans.
For stepping out for an event, trapeze dresses can flatter your maternity style and you won't have to feel restricted in your look either.