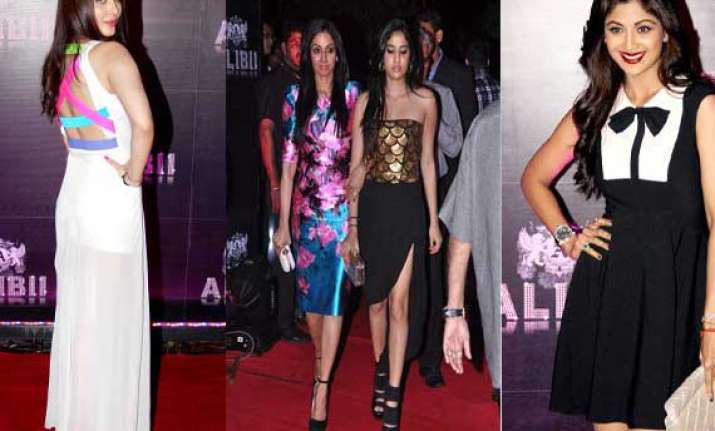 New Delhi: The star daughter, Jhanvi is all set to give Bollywood fashionista's a run for their money. Jhanvi who was wearing a golden tube top and a high-slit black skirt with ankle length black stilettos, was looking every inch dazzling.
Quiet a contrast to her mother, Jhanvi looked absolutely confident and striking as she posed for the media. If rumours are to be believed (and we would like to believe them), Jhanvi is soon expected to make her grand debut in Bollywood. 
Here are some other celebrities who impressed us with their sense of style. And you'll find some usual names, which have never yet failed to grab eye balls!