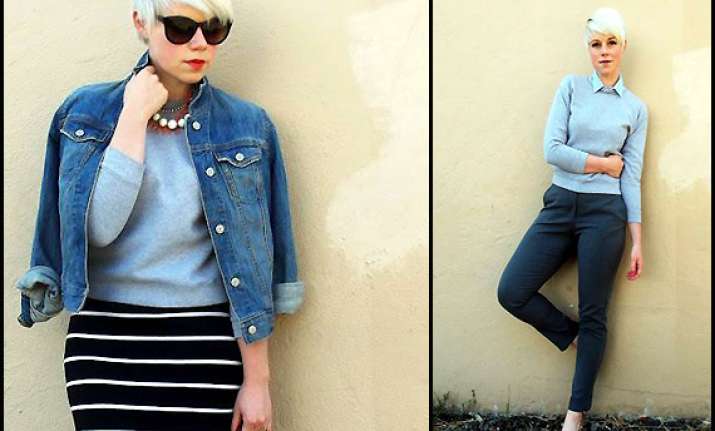 London: Sweatshirts are mostly seen as a sport wear, but women can break the monotony and make a style statement in them by teaming them up with accessories.
You can dress them up too. If you are heading to work for a comfortable day, don't worry, you can still head out for drinks in them, reports femalefirst.co.uk.
- Wear a skinny belt on top of the loose sweatshirt. This will help to define the waist.
- Layer with white structured shirt underneath. This will smarten the look. It is perfect to wear with a pair of trousers and heels for work.
- Let the bottom of the shirt come out from the sweatshirt, and the cuffs on the shirt come longer than the arms of it too.
- A statement necklace will add glamour to the look too.