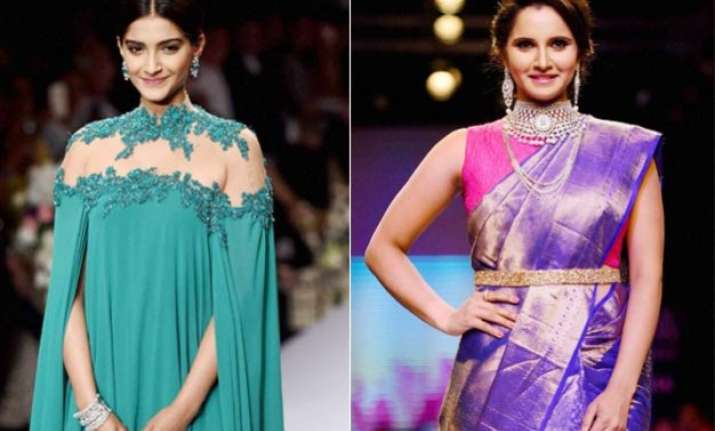 New Delhi: Bollywood actress Sonam Kapoor and Tennis star Sania Mirza today featured at the inauguration of India International Jewellery Week (IIJW) 2015 in Mumbai. The sixth edition of the show kick started with 'Beti Show', devoted to the protection of women, by foremost jewellers of the world.
A magnificent line up of stars and celebrities clad in traditional sarees walked the ramp with wonderful jewellery designs.
'Khoosbsurat' actress Sonam who is the brand ambassador of IIJW, dazzled the ramp floor sporting an emerald green Micheal Costello backless gown.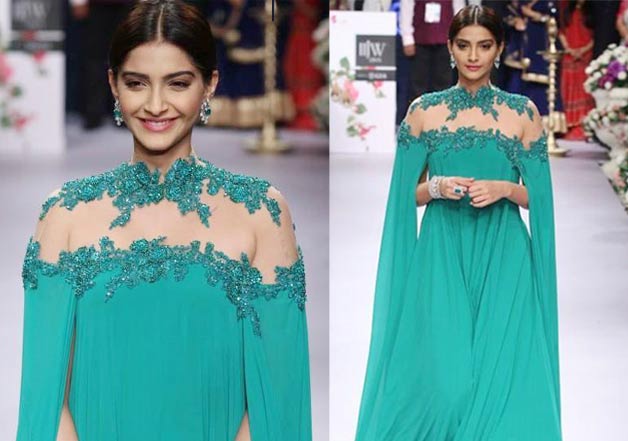 The fashionista girl looked gorgeous in the gown but the hairdo was downer.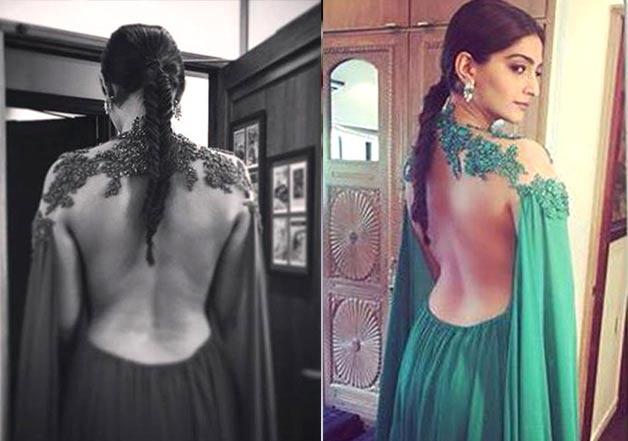 Tennis star Sania Mirza also spilled magic on the ramp by walking as the show stopper for designer Mohini Aggarwal.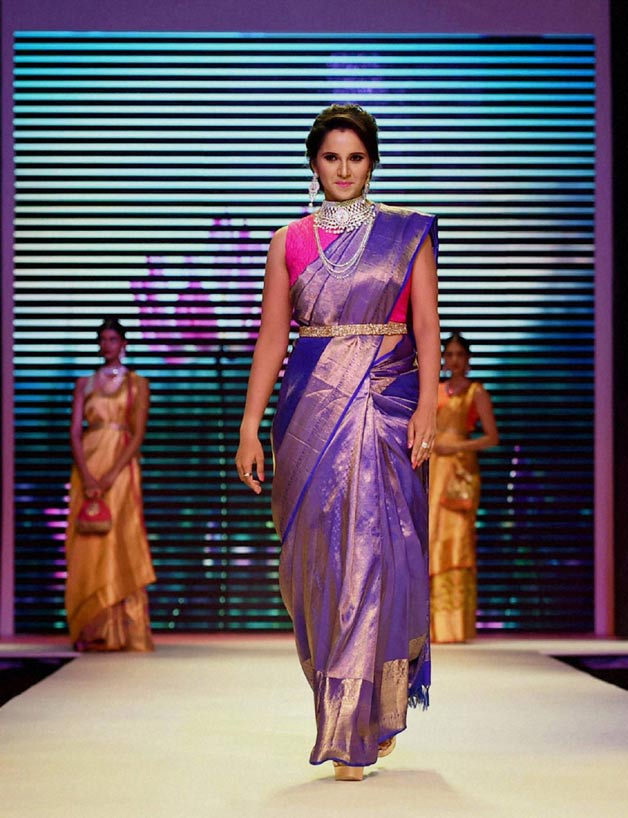 Designer cum politician Shaina NC, Chief Guest Amruta Fadnavis, Mr.Vipul Shah of GJEPC, Sanjay Kothari of GJEPC also became witness to the event and supported the cause of girl child.
On the occasion, Shaina NC gushed about her love for Indian tradition especially sarees and jewellery and how she wanted to take it to the international level.
Talking on the FTTI issue, Shaina said, "Students have the right to put forth their issues but they certainly can't decide on who should be appointed as their principal. Thus, being adamant on the issue is not the right way out".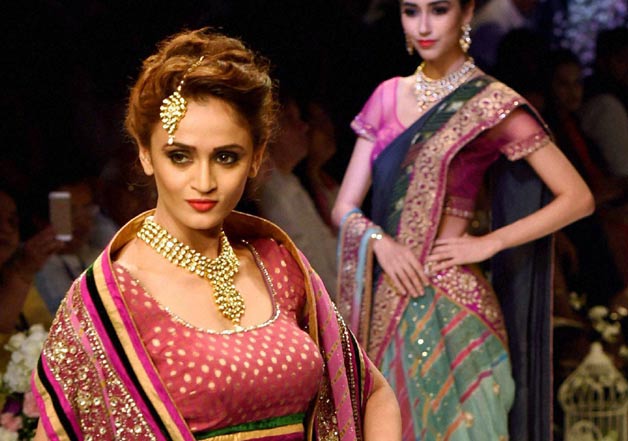 IIJW's 'Beti Show', dedicated to the Girl Child who is precious, beautiful and a gift of Nature, featured the fabulous collections of diamond jewellery.