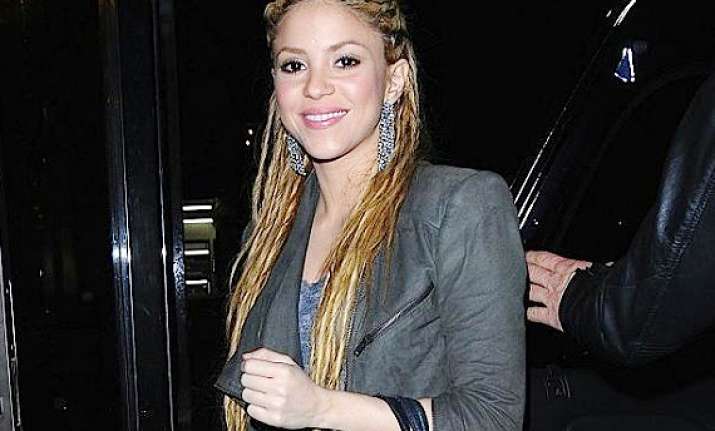 Los Angeles: Singer Shakira says she travels frequently and doesn't go easy on her bags. From vitamins to make-up, she stuffs her bag with all the essentials.
"I've had too many bag disasters to count. I'm a frequent traveller, so something's always exploding," usmagazine.com quoted the mother of 15-month-old Milan as saying.
The 37-year-old, who is a judge on "The Voice", reveals what she carries in her Stella McCartney carryall.
* My passport is absolutely essential. I've had to add so many pages that it's now the size of a dictionary. Try getting anywhere as a Columbian without a visa!
* I take vitamins to stay healthy, but I also have a sweet tooth. I keep bad-for-you treats like Jet chocolates and Bon Bon Bum lollipops from Columbia to satisfy my sudden cravings.
* I do my own make-up for 'The Voice', so I keep my drugstore go-tos -- Revlon eyelash curler, L'Oreal Infallible Lipstick, Crest 3D Whitestrips -- in a small pouch. And I must have elastic bands to pull my hair back. It tends to have a life of its own!
* My iPhone 5 has music apps, like Pandora and Spotify, and I am addicted to playing Candy Crush and Ms. Pac-Man -- total guilty pleasures.
* I carry my son's books and a mini soccer ball to play with. It always reminds us of his dad.