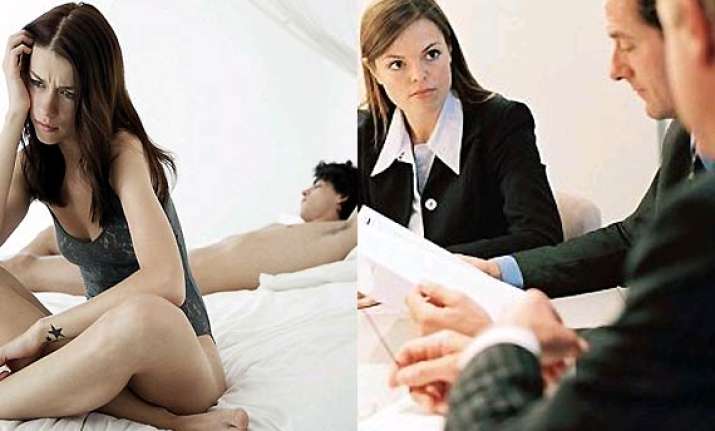 Do you earn a moolah and have all good things in life? You may be losing out on your sex life, a fascinating survey suggests.
But when they do the real act, they do it in style and in a more adventurous way.
According to the survey of 1,600 people by the sex toy firm Lovehoney, people who are in key roles at the workplace prefer a more passive position in the bedroom.
The survey revealed that a third of people who earn more than 50,000 pounds (Rs.50.6 lakh) a year only have sex once a week.
While 54 percent of people on mid-range salaries 15,000 pounds - 34,000 pounds (Rs.15 lakh-Rs.35 lakh) have sex several times a week.