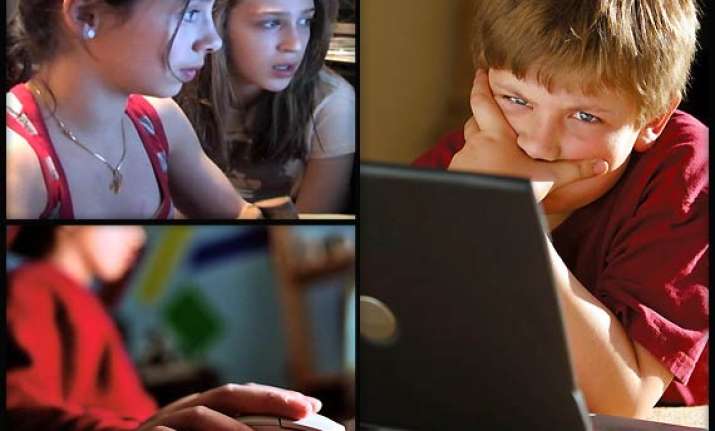 London: In a shocking revelation, a new study has claimed that three in 100 primary school children in Britain are visiting adult porn websites.
The study, carried out by the online video regulator ATVOD (Authority for Television on Demand), added that 6 percent of children aged 15 or under had accessed an adult website.
ATVOD found that at least 44,000 primary school children, and 200,000 children under age 16 had accessed an adult website.
The research data relies not on what children said they did online but on tracking and recording what they actually did, the Guardian reported.
One site called Pornhub was visited by 112,000 boys aged between 12 and 17.
"Huge numbers of children from as young as six-years-old are seeing hardcore, still, or moving images of adults engaged in sex. There is a link between viewing pornographic images including depictions of extreme and violent sexual acts and the carrying out of such acts in real life," Sue Berelowitz, Deputy Children's Commissioner for England, was quoted as saying.
Age checks on porn sites should be made compulsory, she added.
The statistics were collected after monitoring the online habits of 45,000 desktop computers and laptop users in British households for over a month.
According to ATVOD, the issue of children accessing online pornography was so urgent that it was "critical the legislation is enacted during this parliament".
The British government has already pressured major internet service providers to use software filters that automatically block adult material unless households specifically ask for them to be turned off.
"The laws should be changed to protect children from seeing adult material on the internet," the ATVOD study noted.