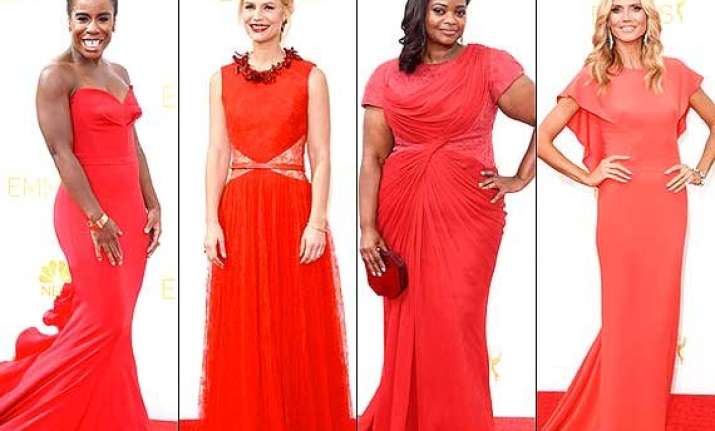 London: Red is in vogue and it is time for you to give a red makeover to your wardrobe as the colour helps boost confidence.

In recent times, Hollywood celebrities, including January Jones, Claire Danes, Rita Ora and Irina Shayk, brought the colour in vogue by hitting the red carpet in red ensembles by different designers.

According to a poll conducted by Dove Colour Confidence, embracing red clothing can boost confidence levels with 16 percent of women associating it with confidence above all other spectrum colours.

The brand has come up with a campaign titled Dove Colour Confidence that inspires women to feel confident wearing colourful clothes without fear of dreaded white deodorant marks.

Designer Olivia Rubin shares tips on how one can wear such bright colours.

"Head to toe colour was big news for autumn-winter 2014. Intense oranges and strong reds hues were worn for a truly bold statement. If this riot of colour is one step too far then opt for one statement coloured piece amongst a more neutral outfit. This will still give a pop of colour, in a more subtle way," femalefirst.co.uk quoted Rubin as saying.

"Don't be afraid of wearing more than one colour. The choice of colours can make women anxious. The obvious option is to wear colour with black or white. Dare to be different and team stronger tones with a more muted palette for example a fuchsia pink with a dark blue and a soft grey," added the designer.