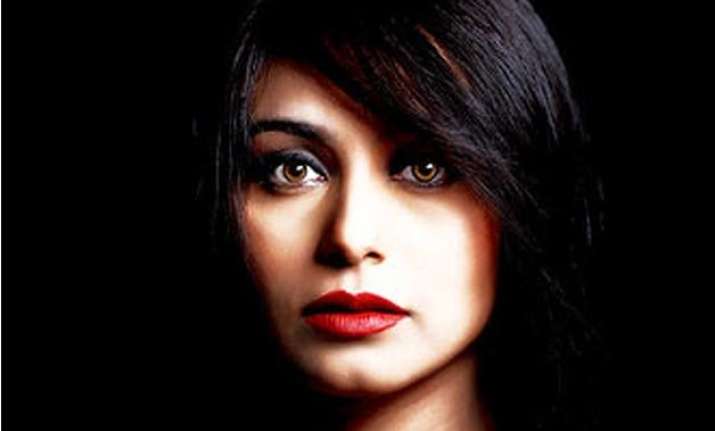 This is one thing that you just cannot miss today! Chopra Bahu, Rani Mukerji spilling glamour on the cover of Vogue India.
It was just a while ago when we saw Rani Mukerji at Vogue Beauty Awards, looking all demure and dolled up in black from neck to bottom, we wondered if we'll ever see the effervescent Rani of 'Kuch Kuch Hota Hai' and 'Saathiya' ever again.
Not only did she incarcerate herself in that not-so-glamorous black attire, but she also adorned prominent sindoor on her forehead, killing all our aspirations to see her on the silver screen soon. Infact, we even felt that she had lost her curvy shape completely and desperately needed to hit the gym as soon as possible.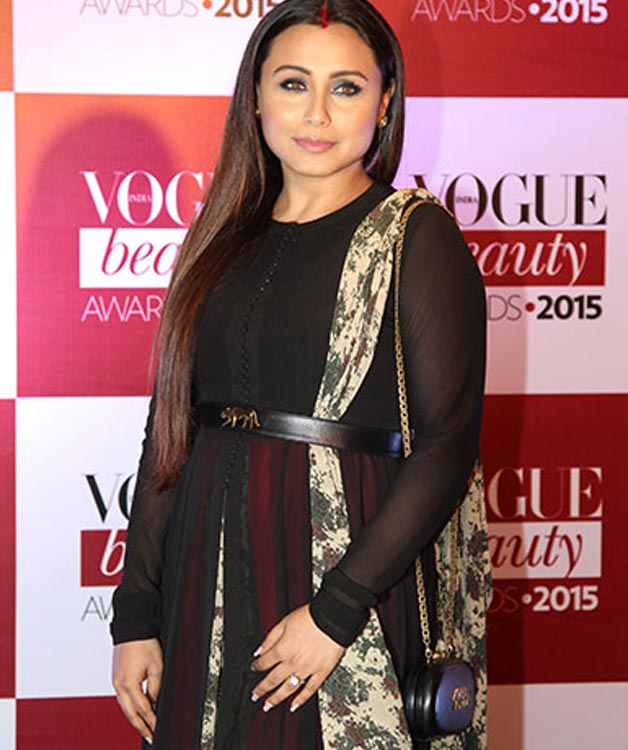 But then, to our astonishment, we were left with our mouth wide open, when we recently saw her scorching the cover page of Vogue India for its August edition.
One would be stumped if both the pictures are put together. At the age of 37, the 'Mardaani' star looked as if she has magically rewinded her life.  She looks hot, stunning and glamorous all together.
Dressed in a floral tight-fitted Dolce and Gabana outfit, the 'Bunty Aur Babli' star is all decked up in a look that she might not have experimented ever before, even she made her debut with 'Raja Ki Ayegi Baraat'.
Her coloured hair having golden flicks and perfectly lined eyes and lips with killer looks, simply bowled us over.
Her bend down click with a full show of cleavage, as if, wanted to speak that I am ready to dare yet again, whatever be my age.
And above all, the apt title – "The Age (less) issue" cleared our doubts all together that if anybody has "dared" to forget her then here she is, yet again, in a hot new burning avatar.
Check out the pic here -