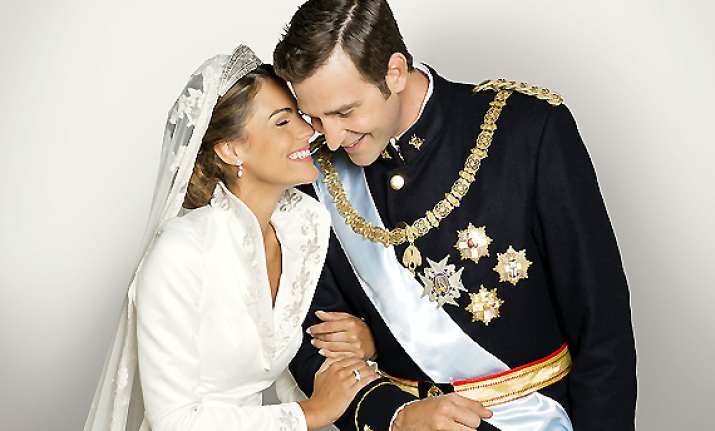 Princess Letizia Ortiz will now be carrying the crowning glory of Queen of Spain, becoming one of most glamorous Queens of all time.
Married to Prince Felipe of Austrias, who was born to parents Queen Sophia of Spain and King Juan Carlos will soon be crowned the new King.
Felipe was born as third child to his parents after two sisters Elena and Cristina.
But lately all is not going to well in their wedding nest. Take a look at troubling marriage of soon to be King Felipe & Queen Letizia Ortiz.
Soon after his birth that also ensure a male successor to the throne of Spanish royalty, Felipe was baptized by Archbishop of Madrid, Felipe was bestowed with full name, Felipe Juan Pablo Alfonso de Todos los Santos de Borbón y de Grecia.
At the time of his birth Felipe was titled 'Infante of Spain' as his father was not yet declared the king, and as per Spanish royal customs Felipe was not yet the heir to the throne.
By the time Prince Felipe turned 18, he swore his allegiance to the constitution of Spain and its king and rightfully accepted his responsibility to fulfill his role as the successor to the throne.
Prince Felipe's bachelorhood was the talk of the nation. His name was linked to several women who were using the limelight.