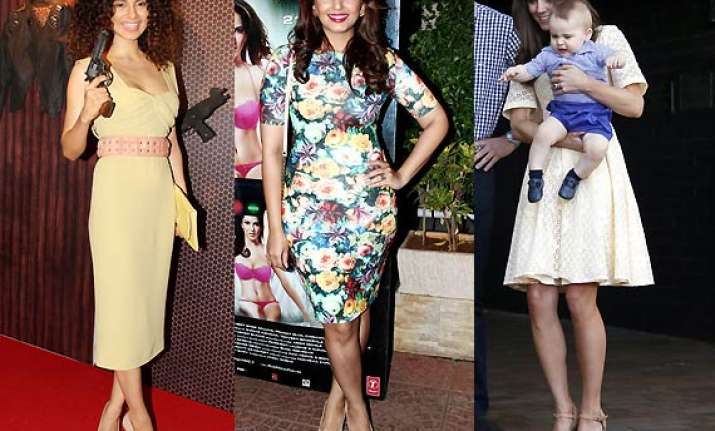 Los Angeles: Nude court shoes are storming up the fashion charts -- thanks to the Duchess of Cambridge, who has made them a must-follow trend.
On her recent royal engagements, the Duchess of Cambridge has been regularly spotted wearing the neutral shoe to complement her fashion forward outfits and they're becoming a firm favourite with shoppers, as clothing brand George at ASDA reports a sales increase of 126 percent this week alone, reports femalefirst.co.uk.
Once a fashion no-no, the nude tight is firmly back on the fashion radar for those who want to embrace the recent summery weather without exposing their bare legs.
"Nude shoes are a classic wardrobe staple and a sophisticated addition to all outfits. Whether you're at work, dinner or play they can be used to dress up jeans, skirts and dresses and as Kate has shown us this week they look the part on all occasions," said a spokesperson of the clothing brand.
"Now that the summer is coming, we expect sales of nude shoes and tights to continue right through the season. Our shoppers love Kate Middleton and are always keen to emulate her smart yet fashion forward style, we can't wait to see what she'll be wearing next," added the spokesperson.