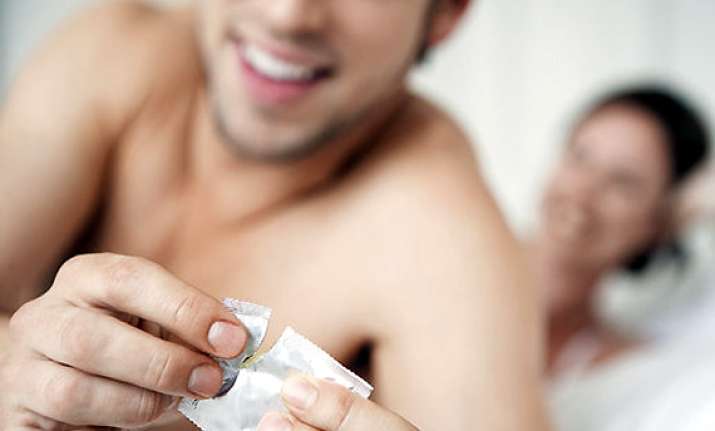 Sydney: Australian authorities have approved a condom developed in the country which contains a substance that destroys AIDS-causing HIV and other sexually transmitted viruses almost entirely, media reported Tuesday.
The biotech firm Starpharma has developed an antiviral compound called VivaGel that, according to laboratory tests, can render inactive up to 99.9 percent of HIV, herpes and some other sexually transmitted viruses, according to the ABC channel.
This antiviral coating has been incorporated in the lubricant of several condoms manufactured by Ansell and has now received Conformity Assessment Certification from Australia's Therapeutic Goods Administration (TGA).
Starpharma's chief executive Jackie Fairley said the approval from the Australian regulatory body is a step towards commercial availability of the product, which is expected in a few months.
Describing their new product, Fairley said that VivaGel has anti-viral and anti-bacterial properties that inactivate HIV by reducing the number of viral particles.
"The more viral particles you're exposed to, that typically translates into a greater chance of infection," Fairley said, adding that while condoms are the best means of protection against sexually transmitted infections, they are not 100 percent effective.