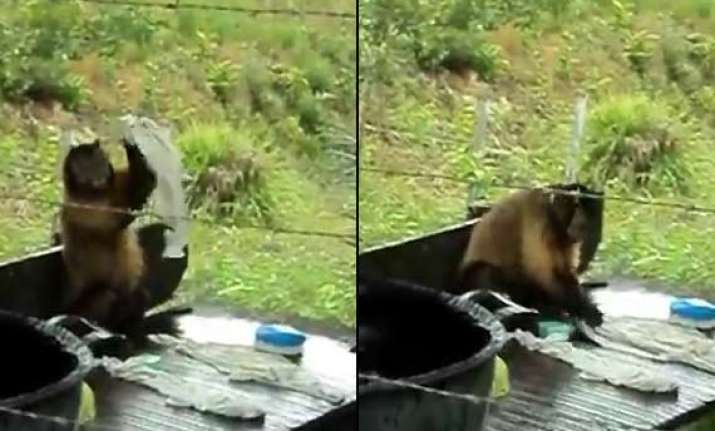 You might have the best technology at your place to help you out with usual home chores,  but it would be nowhere a match to this litlle bundle of talent.
In this video, you'll see this cute li'l monkey doing laundry with utmost style.
Once you watch the entire video, and notice the intricacies with which he ensure that the clothes are not left behind with any sign of spots.
After watching this you'll even forget the planet of the apes....
Watch Video!