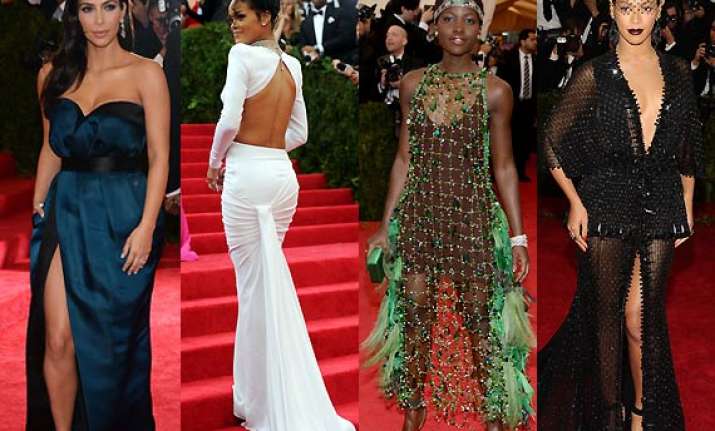 Stars like Beyonce, Kim Kardashian, Rihanna, and Beyonce all waved to the crowd gathered out front when they arrived. Singer Lily Allen even crossed the street to take a selfie photo.
Met Gala witnessed the most fashionable Hollywood celebs, who spilled the magic with their intriguing style at Metropolitan Museum of Art in New York.
Tickets to the gala were rumored to be as much as $25,000 dollars (U.S.) a piece. So for fans hoping to get a glimpse of their favorite stars, had to wait across the street.
That's what dozens of people did this Monday, as they waited to see celebrities arrive for this year's Met Gala.
Celebs turned up in their best ensembles at the Met Gala. While many Hollywood glitterati dazzled at the red carpet, a few made the event extraordinary beautiful with their overwhelming presence.
'Sex and the City' Sarah Jessica Parker was dressed in eye-catching attire, while Rihanna posed sexy as she went bra-less in white floor length back less gown.
Take a look at the most stunning Hollywood divas on the red carpet...