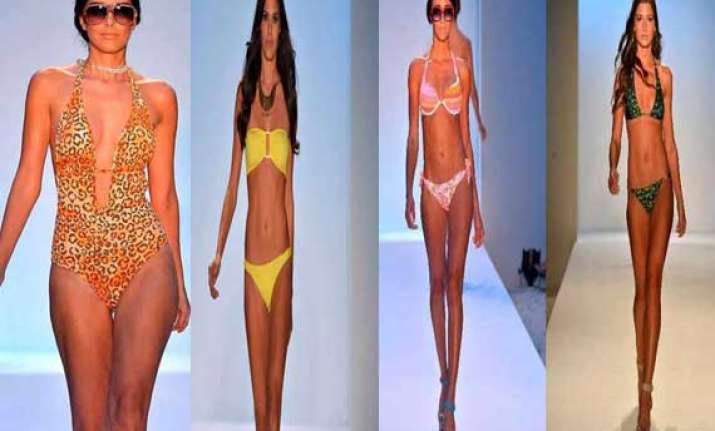 New Delhi, Aug 12: It's been almost a fortnight since the sexiest fashion extravaganza got culminated, but the buzz around it refuses to die down.
South beach came alive as the Mercedes-Benz Fashion Week heated up the atmosphere, courtesy the hot bodied models, sexy bikinis clubbed with sun and sand
The Raleigh Pool Deck transformed into a surf oasis, as the iconic brand celebrates 25 years as an industry leader.
Click to see some sexy models sashaying down the ramp in their skimpy bikinis.
---
---
---
---